I don't remember the name of this hill, but I climbed it together with my student whose hometown I
visited last weekend.
The climb took about 3.5 hours climbing over and under these rocks (where the hell do they come from?), crawling through caves.... you can read more about it in my
blog
if you want, here are just a few quick shots.
view from the bottom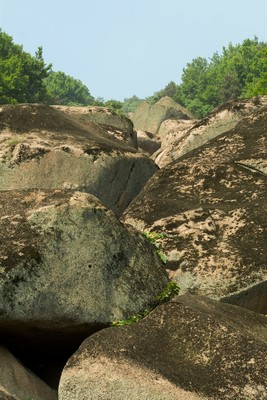 midway: view upwards
midways:
view downwards
It was a tedious climb and very hot, but I haven't had so much fun in a long time!!!
(shot with travel kit: 350D + 50mm/1.4)
Greetings! Uli