I changed everything trying to make it a bit easier this time... with a dark background and fewer apples... Sorry about the background it is just a bed cover... If my tries succeeded I might buy something better for a backdrop...
Just a bed side table lamp and long exposure...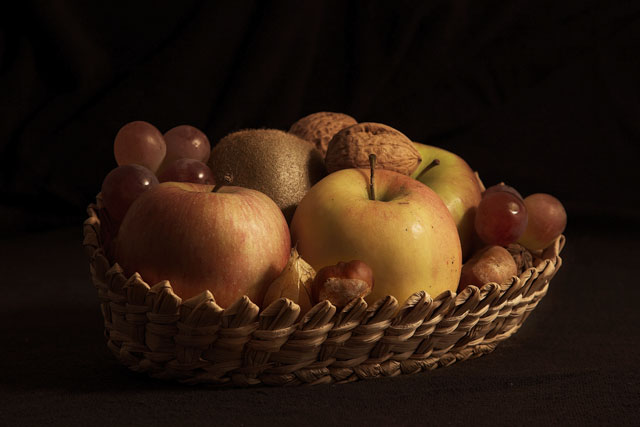 Monolight with umbrella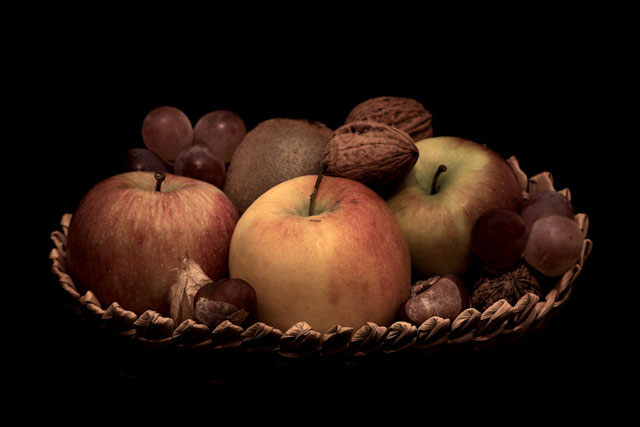 And this is my autumn collage this year...

very different from my
last year collage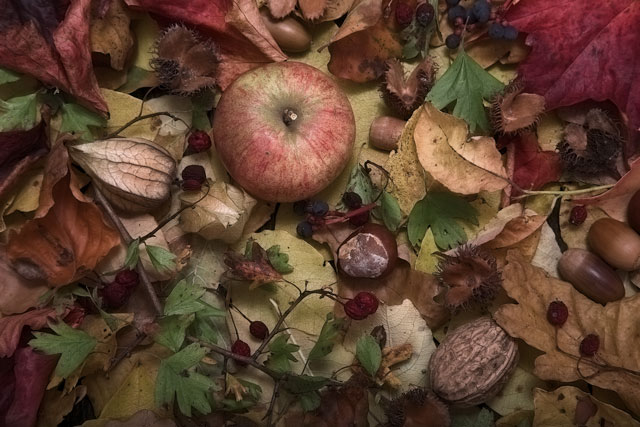 Lens: Canon EF24-105mm f/4.