Nov 13, 2007, 07:04

Post: #26
matthew
Shuttertalker


Posts: 3,036
Joined: Jun 2005
Reputation: 3
Assignment #61: Food
wulinka Wrote:Mat, wasn't it you looking into food hygene in Toronto at one point? somehow the quiche doesn't look all that clean, but might just be the sprinkled glass in the frront.

do you know that shop (korean?) where they make the little walnut cakes, walnut shaped and with a walnut filling? they must be the yummiest things I ate in Toronto! and it is interesting how they make them, would make a good picture.
I did have a photo of a health inspection sign, you're right. For the shot above, I think it was just splatter on the glass. That shop's actually in a decent part of town... :/
I've seen the walnut cakes made at a shop further north, but to be honest, I was never much of a fan. The ones I saw had a red bean paste filling, and I just never quite got used to it. They do look great, though, and it might be worth tracking some down just to get some photos of them.
The two chickens in your "soup" photos certainly do have some personality...
Keith
, I like the low-key setup. The wood grain adds some depth to the photo without distracting from the subject. It's actually the high-key one that doesn't do much for me -- I like everything about it except for the high-key part. The plate's a nice earth colour that suits the subject, but the white background doesn't add anything. If the peppers were farther forward, the curve of the plate could be all the background you need.
Learning lessons sucks.

Good luck with the series, it sounds like a lot of fun and frustration, but I know the results will be excellent.

| | | |
| --- | --- | --- |
| | Advertisement | |
Jun 14, 2008, 14:53

Post: #27
Irma
Posting Freak


Posts: 5,148
Joined: Oct 2004
Reputation: 1
Assignment #61: Food
Finally my contribution to this assignment.
I prepared some little strawberry tarts today, they look so beautiful, that I thought they deserved a picture. The others to complete the series are frozen little cakes, with some makeup as the marmalade ...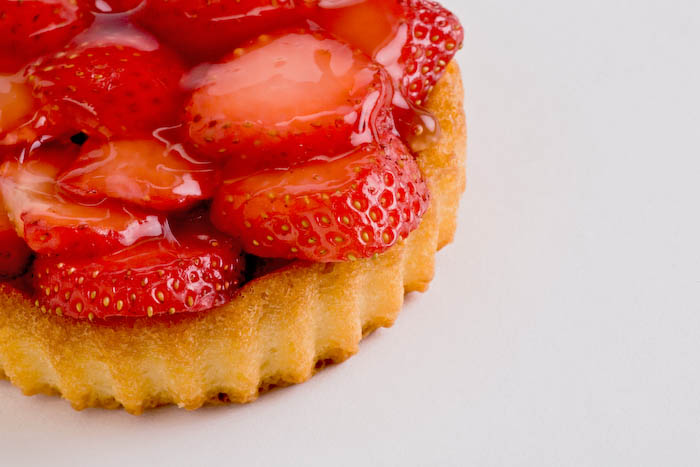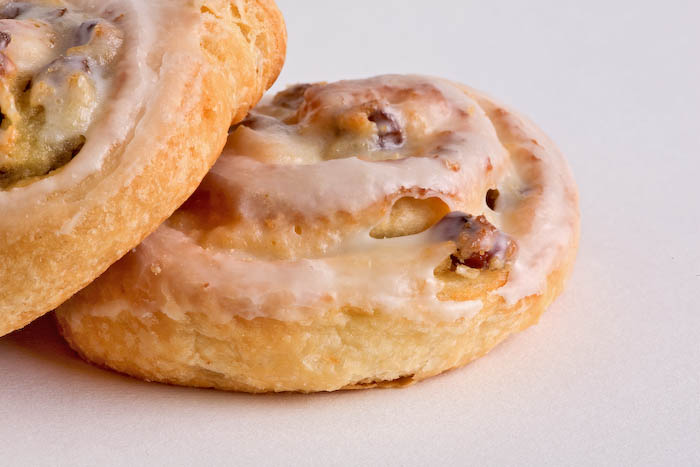 Any comment or advice to improve is very welcome...

Jun 14, 2008, 15:55

Post: #28
wulinka
Posting Freak


Posts: 1,302
Joined: Dec 2005
Reputation: 0
Assignment #61: Food
WOW, surprise surprise. I like them very much Irma, vibrant colors, nicely lit,
only in no. 1 I don't like the framing so much. somehow the proportions are not right and
it looks like the cake is running away, or rather sliding off the surface, which would be a shame!

you probably only have to change the angle or framing very slightly to change that (but I assume the cake is no
longer by now....)
yummie!
Uli
Jun 15, 2008, 05:38

Post: #29
matthew
Shuttertalker


Posts: 3,036
Joined: Jun 2005
Reputation: 3
Assignment #61: Food
Irma, you and Paul are going to be catering the First International Shuttertalk Get-together.

The first one looks great, with the vibrant colours and great control of the shadows. I don't mind the framing, but I do agree with Uli that it feels like it's off-balance and a little rotation might fix it. But maybe my inner ear is at an angle, because I feel like they could all use a slight clockwise rotation.
Jun 15, 2008, 05:42
(This post was last modified: Jun 15, 2008 06:36 by Halsey.)

Post: #30
wulinka
Posting Freak


Posts: 1,302
Joined: Dec 2005
Reputation: 0
Assignment #61: Food
hmm, interesting syndrom Mat.....
but speaking of food: here is a sneak preview from the book-in-making

It has 80 pages, of which over fourty are concerned with edibles,
if that doesn't say something about China!
Jun 15, 2008, 07:37

Post: #31
Irma
Posting Freak


Posts: 5,148
Joined: Oct 2004
Reputation: 1
Assignment #61: Food
Thanks Uli, Matt for your comments...

I am happy you find them tempting...
I think I should have mentioned that I composed #1 with the idea of leaving room for the recipe. I should have completed the idea and write the recipe. Anyway, while thinking about how to show you all my compositions, I thought about a mosaic. Probably this might be a cleaner and better way to include the recipe too, maybe even better than my idea in #1.
The pictures show in the mosaic are not meant to show the how to, but you might get the idea.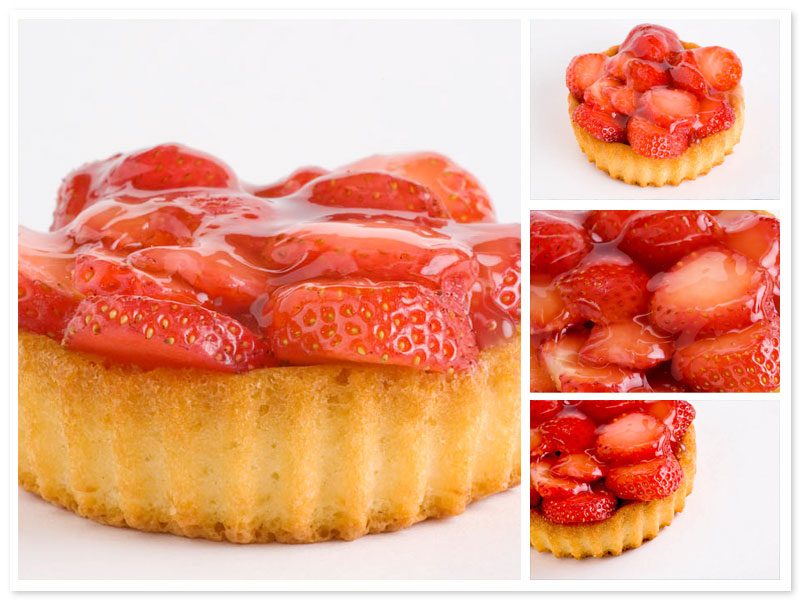 What I am more concerned about is how to work a white background... It doesn't look to white but if I do it white it looks blown out.
Any advice in this matter?
Uli, I like very much your mosaic here. The black background makes your pictures shine.
Jun 15, 2008, 15:12

Post: #32
wulinka
Posting Freak


Posts: 1,302
Joined: Dec 2005
Reputation: 0
Assignment #61: Food
Irma,

I can't see anything wrong with your bg, it looks clean but not blown out to me.
but of course I am not a studio expert.

Uli

Possibly Related Threads...
Thread:
Author
Replies:
Views:
Last Post
Assignment #81: Reflection
matthew
32
15,835
Apr 10, 2013 05:59
Last Post: PhotoPlay
Assignment #92: Decay
matthew
5
4,182
Nov 7, 2012 09:20
Last Post: jinko
Assignment #85: Stability
matthew
6
4,370
Mar 15, 2012 18:10
Last Post: NT73
Assignment #94: Infrared Conversion
matthew
6
4,109
Jan 16, 2010 15:30
Last Post: matthew
Assignment #93: The Kitchen
matthew
6
4,800
Jul 9, 2009 01:52
Last Post: nia
Assignment #91: Complexity
matthew
1
3,012
Feb 17, 2009 09:45
Last Post: Pavel
Assignment #90: Keeping it Simple
matthew
3
3,646
Feb 1, 2009 22:07
Last Post: matthew
Assignment #88: Digital Art
matthew
12
6,649
Jan 30, 2009 10:17
Last Post: EnglishBob
Assignment #89: The Cut
matthew
4
3,733
Jan 2, 2009 11:49
Last Post: Kombisaurus
Assignment #87: Flowers
matthew
15
8,365
Nov 26, 2008 05:56
Last Post: Wedding Shooter
User(s) browsing this thread: 1 Guest(s)