Dec 31, 2008, 21:29

Post: #1
matthew
Shuttertalker


Posts: 3,036
Joined: Jun 2005
Reputation: 3
Assignment #89: The Cut
A photographer needs to be a good editor of negatives and prints! ... I find the single most valuable tool in the darkroom is my trash can - that's where most of my prints end up.
- John Sexton
With the end of 2008, this is a great time to look back and reflect on all of the varied and excellent work that we've done. Series, assignments, challenges, clients, personal projects or simply shooting for fun, there's always a lot of material to work with and plenty to choose from when looking back at our favourite photos from 2008.
But for this assignment, you must select only one.
Being an effective editor is an important part of mastering photography. Making hard choices is the key to effective series, portfolios, and websites. For this assignment, pick your single best image from 2008 and share it here. You can use whatever criteria you like to decide which one your best is, but you must narrow it down to only one.

| | | |
| --- | --- | --- |
| | Advertisement | |
Dec 31, 2008, 22:21

Post: #2
Toad
Posting Freak


Posts: 5,737
Joined: Aug 2004
Reputation: 2
Assignment #89: The Cut
I think I can honestly say that I didn't do one thing this year that makes the cut in my opinion. I went over my photos, and there were whole months when I didn't do anything - sometimes I did a rework on something old. There's a New Year resolution in the making...
Jan 1, 2009, 21:59

Post: #3
EnglishBob
Moderator


Posts: 2,647
Joined: Oct 2004
Reputation: 1
Assignment #89: The Cut
Well, I think my personal favorite and the one I rate "best for 2008" was one of the last ones I took, and with the New camera on the first day out.
Jan 2, 2009, 02:34
(This post was last modified: Jan 2, 2009 02:36 by Janice85.)

Post: #4
pendulum15
Junior Member


Posts: 21
Joined: Dec 2008
Reputation: 0
Assignment #89: The Cut
This one would have to be my favourite, didn't take anyother good pictures at all, so easy choice

Jan 2, 2009, 11:49

Post: #5
Kombisaurus
Moderator


Posts: 1,504
Joined: Feb 2005
Reputation: 0
Assignment #89: The Cut
2008 was a very difficult year for me personally, so I'm really looking forward to things improving in 2009.
I didn't shoot as much of my own stuff as I would've liked, but I did shoot more paid work than I have previously which was good.
I think this shot was my favourite for the year.
I am close friends with all three of the ladies in this shot (We all went to Uni together and I've lived in share-houses with all of them at one time or another) so this is my favourite more for sentimental reasons than aesthetic.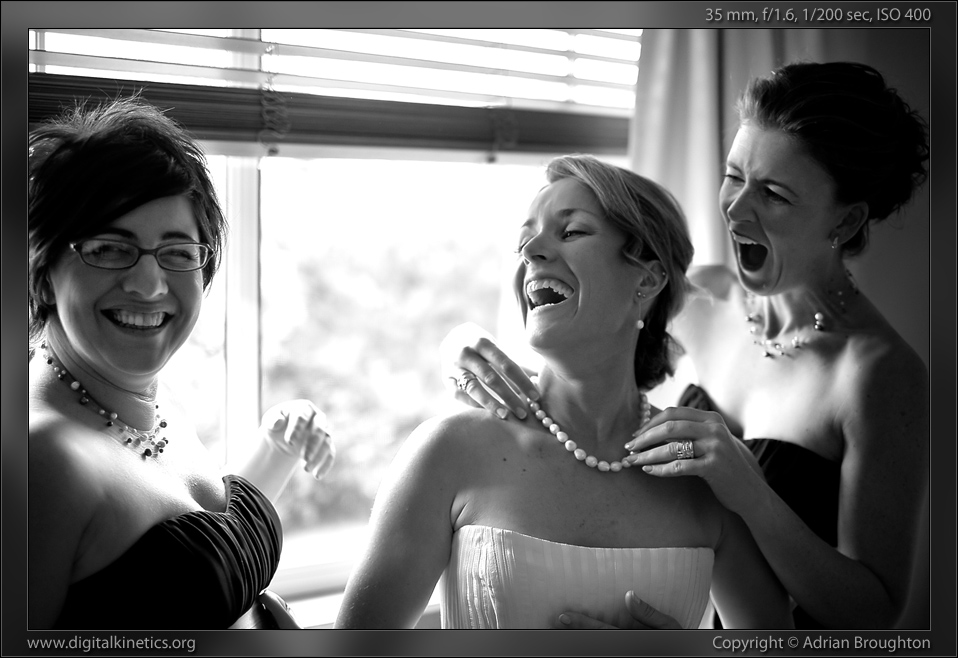 ---
Adrian Broughton


My Website: www.BroughtonPhoto.com.au
My Blog: blog.BroughtonPhoto.com.au
You can also visit me on Facebook!


"Everything should be made as simple as possible, but no simpler."

- Einstein.

Possibly Related Threads...
Thread:
Author
Replies:
Views:
Last Post
Assignment #81: Reflection
matthew
32
15,838
Apr 10, 2013 05:59
Last Post: PhotoPlay
Assignment #92: Decay
matthew
5
4,185
Nov 7, 2012 09:20
Last Post: jinko
Assignment #85: Stability
matthew
6
4,372
Mar 15, 2012 18:10
Last Post: NT73
Assignment #94: Infrared Conversion
matthew
6
4,111
Jan 16, 2010 15:30
Last Post: matthew
Assignment #93: The Kitchen
matthew
6
4,803
Jul 9, 2009 01:52
Last Post: nia
Assignment #91: Complexity
matthew
1
3,014
Feb 17, 2009 09:45
Last Post: Pavel
Assignment #90: Keeping it Simple
matthew
3
3,648
Feb 1, 2009 22:07
Last Post: matthew
Assignment #88: Digital Art
matthew
12
6,652
Jan 30, 2009 10:17
Last Post: EnglishBob
Assignment #87: Flowers
matthew
15
8,371
Nov 26, 2008 05:56
Last Post: Wedding Shooter
Assignment #86: Macro 2
matthew
4
4,873
Oct 28, 2008 12:12
Last Post: Irma
User(s) browsing this thread: 1 Guest(s)