May 13, 2010, 08:07


Post: #1
Irma
Posting Freak


Posts: 5,148
Joined: Oct 2004
Reputation: 1
Birds
When I saw the swallows in the lake I wanted to have this picture. I was so lucky to get it. This was the only sharp one from the lot...

and I love it because it has some kind of composition... Very simple but I wanted like this.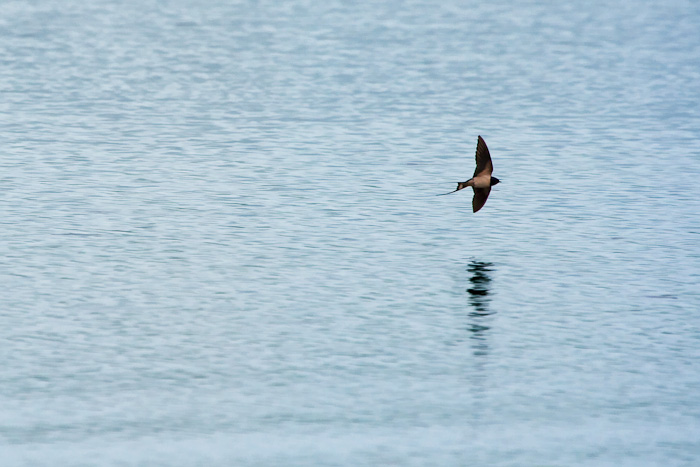 This was a studied and waited picture as I saw the birds in the foreground forming the line, I had time to see my composition with the birds in the background. I liked very much, but for some reason the colors didn't work. So I made a decision: I went for this bw version and fatty format...

and well, life sometimes just comes like so...
Thanks for looking...

May 13, 2010, 08:12


Post: #2
nia
Posting Freak


Posts: 1,529
Joined: Jun 2009
Reputation: 0
Birds
WOW! As if they were making an artistic show for you dear Irma

I am glad you caught them, well done! I So artistic.
Thank you,
with my love,
nia
May 15, 2010, 01:06


Post: #3
Birds
Beautiful Irma.
May 15, 2010, 06:13


Post: #4
Casio8ilim
Junior Member


Posts: 1
Joined: May 2010
Reputation: 0
Birds
I love the photo of the swallow, very lovely! No distractions. And the shadow cast on the water gives it a very nice touch, its so drawn out...

May 16, 2010, 06:52


Post: #5
Irma
Posting Freak


Posts: 5,148
Joined: Oct 2004
Reputation: 1
Birds
Thanks all for your kind comments...


Possibly Related Threads...
Thread:
Author
Replies:
Views:
Last Post
Strictly For The Birds
Tony Britton
56
1,947
May 3, 2016 01:22
Last Post: EdMak
Birds and Spiders
Don Schaeffer
4
832
Aug 2, 2015 03:51
Last Post: Don Schaeffer
Birds in Cold
Don Schaeffer
2
814
Feb 14, 2015 04:41
Last Post: Don Schaeffer
Birds in the Garden Calgary 2015
Rolf
1
618
Jan 28, 2015 13:14
Last Post: Rolf
Monterey Bay Area Birds & Wildlife
Tony Britton
2
649
Jan 23, 2015 05:49
Last Post: Tony Britton
Two shore birds
Plantsman
1
627
Jan 23, 2015 05:46
Last Post: Tony Britton
Squirrels and Birds at the Feeder
Don Schaeffer
0
549
Jan 12, 2015 09:06
Last Post: Don Schaeffer
Birds Coping with Cold
Don Schaeffer
0
565
Jan 9, 2015 11:18
Last Post: Don Schaeffer
Aquatic Birds
Mark Stewart-Clarke
0
613
Dec 16, 2014 09:19
Last Post: Mark Stewart-Clarke
Happy birds
snaphappy
8
1,200
Dec 3, 2014 09:25
Last Post: snaphappy
User(s) browsing this thread: 1 Guest(s)