Mar 16, 2008, 14:06
(This post was last modified: Mar 16, 2008 14:50 by zedbra.)

Post: #1
Zig
Posting Freak


Posts: 2,123
Joined: Aug 2005
Reputation: 1
Canon 16-35mm F2.8L Mk2
You may have remembered from way back in Part One, my comments about "best" apertures of my present primes in comparison with the 16-35Mk2.
Of course, with all the variables, it is a silly and meaningless exercise...which may be why I'll at least have a go below.
As some of you are aware, I have enthused about the Tamron 90mm f2.8 macro(well, my copy anyway, which I use for anything but macro work), opining that at its best aperture it outperforms my Canon 50mm f1.8 Mk2 at its best one.. Now, I realise how misleading and uninformative such a "comparison" is,as it's not really a comparison of anything apart from my thoughts: they have differing focal lengths and apertures for a start.
Yet I was of the immediate, gut thought that the 16-35 Mk2's best length and aperture, perceived resolution(or do I mean sharpness, which is different...see what I mean?) outdoes both that of either prime.
I've come to conclusion, having squinted at and pored over about 300 centres, corners and edges since yesterday, that in terms of centre definition, the following is true of the copies I have:
My Canon 50mm f1.8's best is f8;
my Tamron 90mm f2.8 macro's is f5.6;
my Canon 16-35mm f2.8 Mk2's is f11 at 24mm;
I've also concluded that, in addition to the Tamron's best being better than the Canon prime's best, the 16-35 is slightly better than both. Though I've not posted any of my very woolly data in support of any statement about edges and corners, I can say that in my copies, the Tamron and the Canon prime hold up much better in these departments as they are opened up greater than f5.6. The wider the focal length of the Canon wide-zoom, the softer the corners get by f5.6; at 2.8 the top right and left corners are visibly poor, whereas the bottom corners fare better. This looks like it will be a major concern at full-frame.
Anyway, for what it's worth, here's some 100% crops:
Canon 50mmf1.8 Mk2, centre at f8: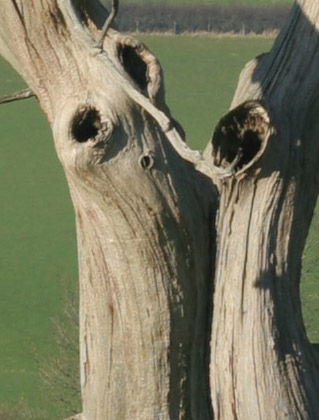 Tamron 90mm f2.8 macro, centre at f6.3(sorry, couldn't find a 5.6!):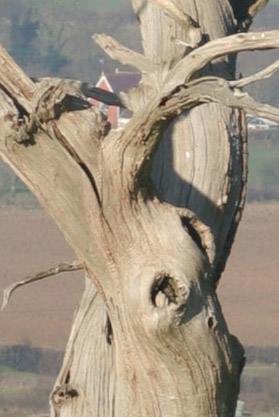 and the Canon 16-35mm f2.8, 24mm at f11, centre: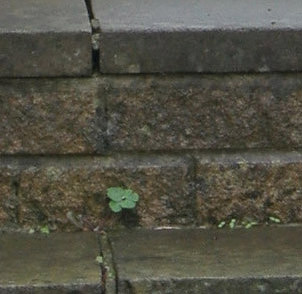 I realise there are no real comparison points, objectively enough, but you see what I'm getting at.
Just by way of illustration of my point about corners in particular, here are 100% crops of the extreme bottom right corners of the 50mm and the 16-35mm Mk2.
Now, on my copy of the wide-zoom, it's the top corners and edge that are the only things giving me concern about this lens(more on this in a mo).
Anyway,
Canon 50mm, f8, bottom right:
Canon 16-35mm Mk2; 24mm at f11, bottom right:
Now, I'm pretty impressed by that, to be honest.
If only this were the case in this lens' upper corners. As I say, these give me cause for concern. Even without pixel-peeping, this seems to be a problem from 16mm to at least 19mm, and again from 30-35mm, at apertures from f5.6 and wider...also at f22, where it exacerbates the normal slight softening that is evident at this aperture throughout the whole lens' lengths....I wonder if I've grounds to return it for another...or am I being picky? Were it not for this, I'd be supergluing this lens to my camera.
Here is an example of what's going on the top left corner, which is the worst culprit:
As a "control", here's the top left of the shot we had before, at 24mm with f11: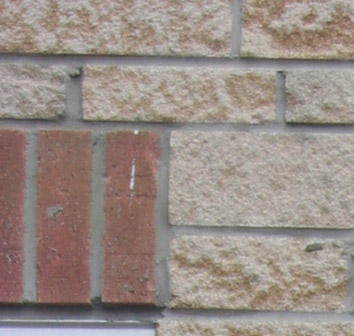 And here is the same corner at f2.8:
Now, when we widen the zoom to its fullest extent, 16mm, and then go to f2.8, then even if we're focusing on the same plane, we go completely to bits:
Am I being too unfair here, d' you think?
Very finally(no more parts to come, you'll be relieved to hear), I think I may have peeped myself silly doing these tests and crops, as parts of frames I did yesterday and considered with loud tutting noises, often seem fine today.
I'd be very grateful for any of your thoughts on any Canon(or Canon-fit) lenses wider than 28mm. It seems(or at least is mentioned a great deal..rather cruelly by many a Nikon user, I've oddly found) that Canon are sometimes blamed or lampooned for in some way being remiss about their wide angles. Considering just how tricky a balancing-act it must be to please all the people all the time with zero distortion, zero flare and zero chromatic abberation, it's my opinion that they've done well with this lens. As ever (I hope), I'm open to my mind being changed or affirned either way.

| | | |
| --- | --- | --- |
| | Advertisement | |
Mar 18, 2008, 07:17

Post: #2
Canon 16-35mm F2.8L Mk2
Send it to Canon Zig - I think you can get it sharper, especially on a 1.6 body.

Cheers,

Chris
Mar 18, 2008, 07:36

Post: #3
Canon 16-35mm F2.8L Mk2
I ran some quick tests on my 5D just than and my corners are just fine at 2.8 and f16 since I got it back from Canon.

Canon made the following comments on the repair paperwork that came back with the lens:

Dismantled lens, corrected optical alignment. Reassembled, clean and tested.

Before it was simply too soft at f2.8. I use it to shoot wedding shoes in the corner at f2.8 and the dress in the background so I need the corners to be good.

Cheers,

Chris

Possibly Related Threads...
Thread:
Author
Replies:
Views:
Last Post
First time using my Canon at Georgia Aquarium
kira
7
2,905
Jan 28, 2011 18:22
Last Post: NT73
Faber, Canon and Me!
nia
11
3,493
Jan 29, 2010 13:00
Last Post: nia
Wedding photos using an EF 35mm f/1.4L (8 photos)
Kombisaurus
5
2,160
Nov 26, 2008 10:39
Last Post: Kombisaurus
Canon 16-35mm f2.8L: Part 5
Zig
6
2,933
Mar 19, 2008 05:32
Last Post: matthew
Canon 16-35mm f2.8L Mk2: Appendix: focus and depth of field.
Zig
0
960
Mar 17, 2008 14:15
Last Post: Zig
Canon 16-35mm f2.8L: Part 4
Zig
0
1,076
Mar 15, 2008 19:24
Last Post: Zig
Canon 16-35mm f2.8L: Part 3
Zig
0
994
Mar 15, 2008 18:02
Last Post: Zig
Canon 16-35mm f2.8L: Part 2
Zig
0
1,094
Mar 15, 2008 17:08
Last Post: Zig
Canon 16-35mm f2.8L: Part 1
Zig
0
873
Mar 15, 2008 16:53
Last Post: Zig
Wandering around with my 35mm tilt/shift
Kombisaurus
6
1,603
Mar 30, 2007 13:18
Last Post: Irma
User(s) browsing this thread: 1 Guest(s)