Fashion Show: GF-1 with Manual Focus Lenses
Jul 9, 2010, 22:15
(This post was last modified: Jul 9, 2010 22:41 by paskelius.)


Post: #1
Toad
Posting Freak


Posts: 5,739
Joined: Aug 2004
Reputation: 2
Fashion Show: GF-1 with Manual Focus Lenses
As Zig says, this site has been a great extended review of the M43 cameras. I recently purchased an adapter so that I could use my Nikon D and F lenses with my Panasonic GF-1. I haven't gotten yet to the point where I can review the various lenses for performance and image quality - but at least I have established what looks "good" on the GF-1 and what looks stupid.
So - without further ado - on with the fashion show....
Last Place: the Nikon 12-24 F4.0
This lens has an awkward look on the camera. It doesn't feel bad - but it looks the least good of any of the legacy lenses IMO. Also - the converted range of 24-48 is not a particularly interesting range - especially not with the 20mm F1.7 (40mm equiv) in the stable.
5th Prize: Nikon 18-200 VR F3.5-5.6
The 18-200 (my favorite SLR go-to lens) doesn't look much better than the 12-24 - but with an equivalent working range of 36-400, it will undoubtedly reamin one of the major workhorses of the team.
4th Prize: Tamron90mm F2.8 Macro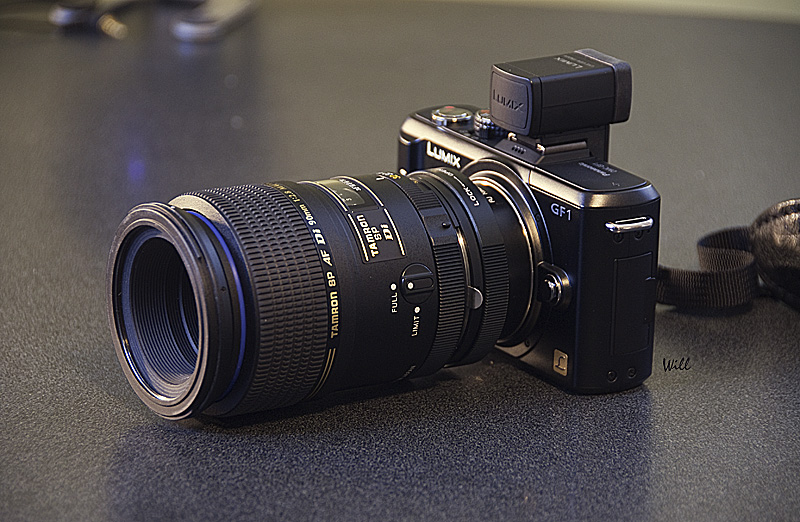 Long and thin with very nice gold details. I expect to use this combo a lot.
3rd Prize: Nikon 80-200 F2.8
I expected to hate this lens / camera combination - but it is oddly charming. You absolutely can't hold this by the camera body - it puts way too much torque on the lens mount, but as a tripod-mounted 160-400 F2.8 solution with pro quality glass, it is a cracker. It looks way better than I expected.
2nd Place: Nikon 24-85 F3.5-4.5
Smaller than most of my lenses - and with an interesting 48-170 equiv range, I expect the 24-85 to do a fair bit of time on the GF-1
1st Prize: GF-1 with 20mm F1.7 and Helios Optical Viewfinder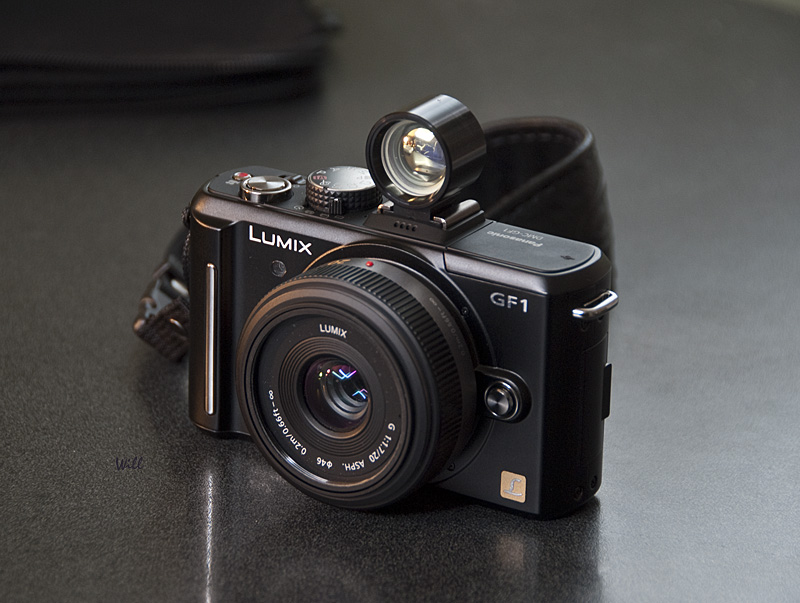 Who wouldn't want to take this adorable little moppet home? So cute - so functional - sweet!

Possibly Related Threads...
Thread:
Author
Replies:
Views:
Last Post
Top 10 Lenses Photographers Never Leave Home Without
Jeffbridge
0
1,380
Dec 23, 2015 23:17
Last Post: Jeffbridge
The Best and Worst Cameras and Lenses of 2014
Jeffbridge
6
3,094
Dec 6, 2015 16:19
Last Post: danmdan
Using Old Lenses
MrB
43
5,905
Dec 2, 2015 00:16
Last Post: MrB
CCTV & similar lenses.
danmdan
2
591
Nov 17, 2015 02:52
Last Post: danmdan
9 Insane Lenses You Won't Believe Are Possible
Jeffbridge
1
2,058
Nov 9, 2015 07:11
Last Post: danmdan
Telephoto lenses for a Nikon D7100
MrBob6939
16
4,794
Oct 4, 2015 04:48
Last Post: gqphotography
Top 5 Lenses That Beginner Photographers Can Get On a Budget
Jeffbridge
0
1,414
Sep 24, 2015 18:44
Last Post: Jeffbridge
Top 3 Lenses for Photographers Who Love Macro
Jeffbridge
0
1,255
Sep 7, 2015 04:35
Last Post: Jeffbridge
Paterson Contact Printer and Safelight manual (1950/60s)
kallen
8
1,087
Aug 29, 2015 02:01
Last Post: kallen
Tips for Shooting Fashion Photography
Barbara G.
0
789
Jul 23, 2015 13:27
Last Post: Barbara G.
User(s) browsing this thread: 1 Guest(s)