HELP!!! First attempt at newborn shoot
Nov 26, 2006, 23:09


Post: #1
Ogilberry
Junior Member


Posts: 5
Joined: Nov 2006
Reputation: 0
HELP!!! First attempt at newborn shoot
Hi there first post first shoot of two day old . i didnt really have a clue what i was doing really. just played with the lights til they looked ok on the pc and went for it. i since realise you cannot leave your camera set on auto as it picks up the ambient light and made all my shots blurred and very orange...so here is one that i would love to know how to sharpen the image up a bit. what do you think,,,
Fiona
Redland Bay QLD
Nov 27, 2006, 00:25


Post: #2
Keith Alan
Moderator


Posts: 912
Joined: Mar 2006
Reputation: 0
HELP!!! First attempt at newborn shoot
A blurry image can't really be fixed.
Sharpening in Photoshop and other programs is actually a contrast enhancer that works on edges where there already is contrast.
When there are no sharp edges, there can be no effective and natural looking sharpening.
You can try aggressive settings, but they will look unnatural and usually make the photo look worse.
I think you probably were into the range of longer shutter times where handholding a camera becomes difficult. (There's no exif data embedded in the jpg so I can't read your settings, so I'm guessing.)
Anything slower than 1/60th of a second is dangerous for many people--on your LCD or viewfinder it will just say 60--and remember that 30 is slower/longer than 60 and even harder to keep steady.
Use a tripod when light levels are low and you're not using a flash.
Or use a higher ISO, but you have to be aware of how much digital noise your particular camera will add at each ISO setting. Some people don't mind the grainy look, others hate it.
Or use some brighter lights in the room next time.
I have a handful of cheap desklamps and clamp-lights from the thrift store, and use 100w "natural" bulbs in them.
As for the orange, what happened was that you didn't set your white balance to incandescent (or tungsten)--the screen icon is a light bulb.
Using auto-white balance sometimes works, but isn't dependable.
To tell the truth, Fiona, I like this photo as it is.
The blur isn't bad, and even resembles certain Photoshop filter effects that someone might use on portraits like this.
The black and white conversion you did looks like a basic desaturation, so a little more contrast would add some punch to it.
Keep trying, and you'll get there.
Here's a quick edit i did using IrfanView, a neat little free program that I use when I don't want to open Photoshop 7.0 which is a resource-hog on my old computer.
I added some contrast, reduced the size for posting and sharpened it twice.
Not too bad, really.
But nailing all of the details when shooting makes later adjustments more subtle and natural looking.
Hope this helps.
If you post some color versions, or better yet link to a place where we can see the original files straight from the camera I'm sure some of us would be happy to edit them for you and tell you what was done.
---
Views Of Texas
Loud Nine (my former band)
Matthew's Reviews
Nov 27, 2006, 02:30


Post: #3
Ogilberry
Junior Member


Posts: 5
Joined: Nov 2006
Reputation: 0
HELP!!! First attempt at newborn shoot
where do you store your photos my photos seem to be too big for filehigh...should i just reduce them if so what is the best program normally i just go in and reduce the size in microsoft picture viewer or is that making the blur/graininess worse...
Nov 27, 2006, 03:08


Post: #4
Ogilberry
Junior Member


Posts: 5
Joined: Nov 2006
Reputation: 0
HELP!!! First attempt at newborn shoot
sorry failed to mention that i actually have the bowens espirit light set on tripods and i did use a tripod for the camera. one light had a umbrella and one one had a soft box. i had the camera set to auto so that is one thing i have done totally wrong...normally i use card board backdrop however in this case i used fabric i just need to learn alot and practise practise practise
Nov 27, 2006, 03:15


Post: #5
Keith Alan
Moderator


Posts: 912
Joined: Mar 2006
Reputation: 0
HELP!!! First attempt at newborn shoot
I'm not familiar with MS Picture Viewer.

For anything that is going to be posted on the web I run my photos through Photoshop 7, or the free IrfanView I mentioned earlier when I'm in a hurry.
Paintshop Pro is an inexpensive alternative to Photoshop ($40-ish), and The Gimp is a free editing and organizing program that many people use. It's a freeware download, too.
Photoshop Elements 5 is probably the best value for beginners, and it can be had for $79 at most stores. It's optimized for photographers, and is easier to use than the full-featured and more expensive ($650 CS2) versions. It also has good organizing tools.

Editing for prints is a whole other story compared to web uploads, as you want to retain maximum size both in pixel dimensions and file size/quality, while making the best possible quality edits. PS Elements 5 is perfect for this, too.

I view and organize my image files with ACDSee, an old version (3.2) without the photo editing features of the new editions.
It's a great file-management system that works much like Windows Explorer but adds viewing controls and slideshow and thumbnail features.

IrfanView is also a good viewing and organizing application that will open nearly every file type there is, including the many video ones.

I store my photos, both originals and edits, on an external 100 gb Maxtor harddrive for easy retrieval and I burn them all to CDs every few weeks for safe backup and storage.

Photo management and editing are critically important parts of the digital photography workflow, and there are many different ways to do it.
The main thing to remember is to always backup your photos so they don't get destroyed when (not if) your computer crashes.

And you should get the best editing program you can afford, because you can't trust the person behind the counter at WalMart or wherever to 'see' what you intended the finished product to look like.
---
Views Of Texas
Loud Nine (my former band)
Matthew's Reviews
Nov 27, 2006, 03:28


Post: #6
Keith Alan
Moderator


Posts: 912
Joined: Mar 2006
Reputation: 0
HELP!!! First attempt at newborn shoot
I just saw that you have PS8, so you have all the tools you need for editing.
Photoshop has extensive 'Help' files embedded in it, plus googling any term you find will yield thousands of return hits.
---
Views Of Texas
Loud Nine (my former band)
Matthew's Reviews
Nov 27, 2006, 06:15


Post: #7
wulinka
Posting Freak


Posts: 1,305
Joined: Dec 2005
Reputation: 0
HELP!!! First attempt at newborn shoot
Hey Fiona,
I can't say to much about your picture, as I am not an expert on sharpening.
As for storage though, if you shoot any significant amount of pictures, it's very worth investing in HD space, and storage is so cheap these days! IDE HD cost next to nothing, USB 2 External HDs are as far as I know below US $ 1 / GB, or you can use firewire, if your OS does not support USB2.
People devlop their individual system of storing and sorting their pictures over time, and I found it does take some time a couple thousands pics or so until you figure out what's best for you. Some people sort by date, others by picture number, or others by title.
We had a thread somewhere on this topic, maybe some one can
help find it
??
The most important thing is that you know how to find the picture you need again quickly. One way is to give your pictures key words in Adobe bridge, then you can search by key words.
As for work flow, there is plenty of software around, free or not-so-free, I don't think most of us can affort the fancy options like apple aperture or the upcoming adobe lightroom, and it's not necessary either.
Irvan View has been mentioned, as has ACDC, both of which are nice and intuitive to work with picture browsers and provide some basic editing functions as well.
As for myself I have made it a routine to view my pics in faststone viewer, a freeware, and edit them in photoshop. from faststone, photoshop is only a key stroke away, as you can set whick program you want to use as external editor. I prefer faststone over Adobe Bridge, because I find it much faster (but that might be due to a bug with my settings, I never invested much time into setting up the Bridge properly.).
Faststone is handy as well because it can read most RAW formats, which I believe Irvan View can't (?).
I think you will get tons of advice here, pick what sounds reasonable to you and try few different ways
Keep asking if you have problems!
Have fun shooting, Uli
Nov 27, 2006, 11:51
(This post was last modified: Nov 27, 2006 11:52 by Kerridwyn.)


Post: #8
Irma
Posting Freak


Posts: 5,148
Joined: Oct 2004
Reputation: 1
HELP!!! First attempt at newborn shoot
Hi Fiona...
Uli is right when she says that you develop your own way to store your pictures with the time and as your needs go changing... The way I store my pictures nowaday it is totally different from the way I did it a year or two ago...
However, I will tell you how I do, it might give you some ideas to buit your own workflow.
- My Pictures
- Originals
- 2006-11-06
- 2006-11-07 ... and so on
- Converted
- Save for web
- Nature
- Landscape
- Still life
- Print
Originals... I never touch... just copy to work with them... stored by date, every day a file and my pictures goes with consecutive numeration. (Like so, you find your pictures by date or by number)
Converted is a file with all my pictures I have worked on... all raw files that has been converted into tiff and I have worked with in photoshop... I work with tiff not psd images.
Save for web, This file stores all pictures that have been resized and are ready to upload, with sub files to organize my pictures by subject or topic.
Print
Pictures ready to be printed.
I have the same files as Save for web.
About your picture I think Keith worked nicely with your picture...
Welcome to Shuttertalk...

Nov 27, 2006, 18:19


Post: #9
lfmundy
Junior Member


Posts: 5
Joined: Oct 2006
Reputation: 0
HELP!!! First attempt at newborn shoot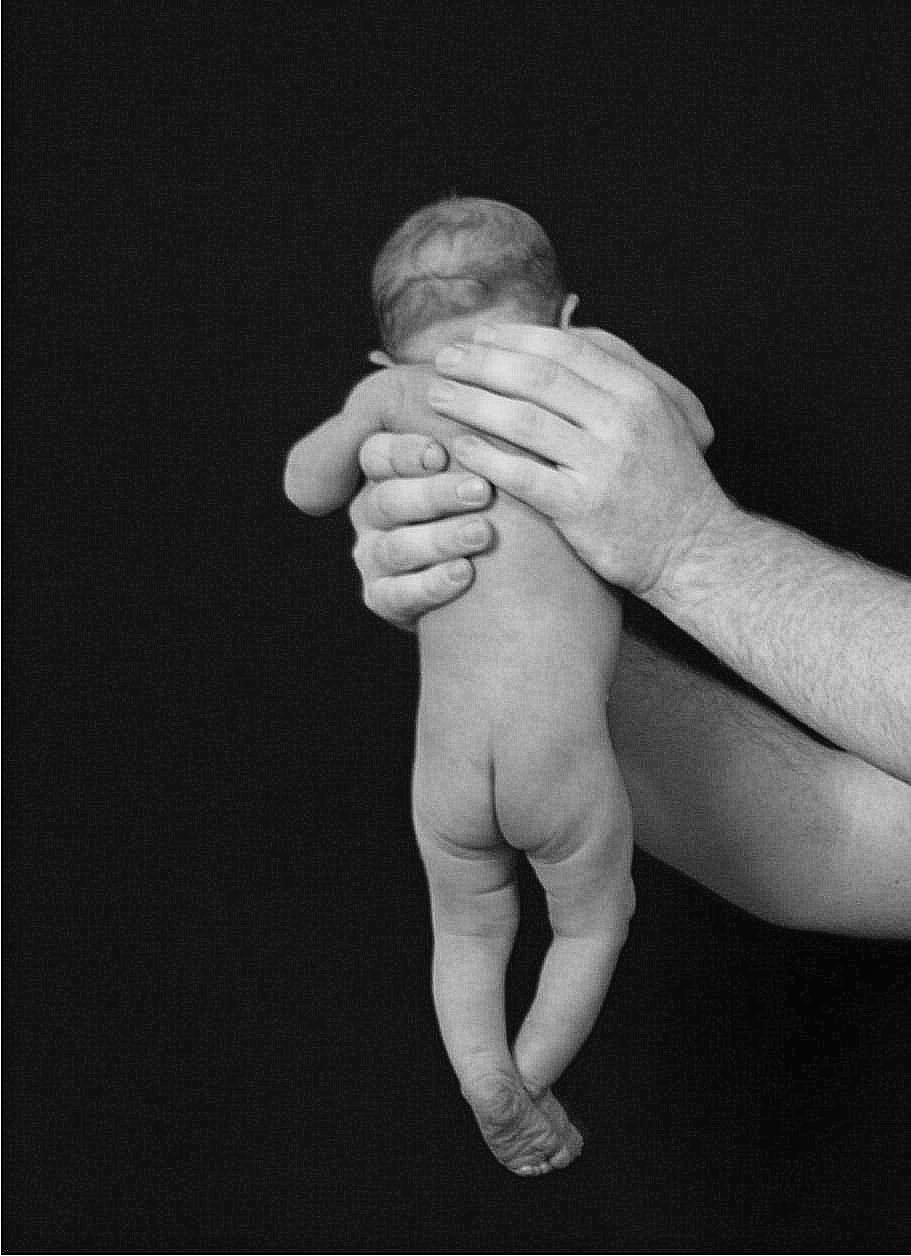 I love your new born! I used Paint Shop Pro X with Unsharp Mask. I can't afford PS CS2.

Keep shooting.

Possibly Related Threads...
Thread:
Author
Replies:
Views:
Last Post
Milky Way, First attempt.
EnglishBob
3
644
Aug 17, 2015 08:45
Last Post: leskent
Attempt at Posting!!
EdMak
13
1,817
Dec 27, 2013 10:35
Last Post: photowalker
Out of Bounds attempt
LizBarnes
15
1,514
Sep 10, 2013 23:01
Last Post: PhotoPlay
Out of Bounds attempt
LizBarnes
0
602
Sep 8, 2013 11:37
Last Post: LizBarnes
Glamour Shoot
Hairnet1948
3
1,159
May 7, 2013 11:53
Last Post: hoobaloo
Quicksilver: An attempt at "grit"
Cremetti
7
2,010
Dec 2, 2009 16:27
Last Post: Don Schaeffer
My first attempt at fireworks - Canada Day July 1, 2008
Pavel
8
4,412
Jul 3, 2008 14:00
Last Post: Pavel
Portrait shoot of Jen (lighting critique)
Rabid Penguin
6
3,742
Jun 30, 2008 12:02
Last Post: Pavel
Another attempt @ a sunrise
Banded Drake
11
3,902
Jan 1, 2007 22:22
Last Post: Don Schaeffer
In need of a photographer (for fashion shoot) Australia, QLD region
greatkid1985
0
1,971
Nov 27, 2006 02:21
Last Post: greatkid1985
User(s) browsing this thread: 1 Guest(s)