Ironically named Mail on Sunday photographer, Mark Pain, was hit when Tiger Woods accidentally chipped a ball in his direction. Ever the professional, Pain stood his ground and took a one-in-a-million shot.
http://www.dailymail.co.uk/sport/golf/ar...apher.html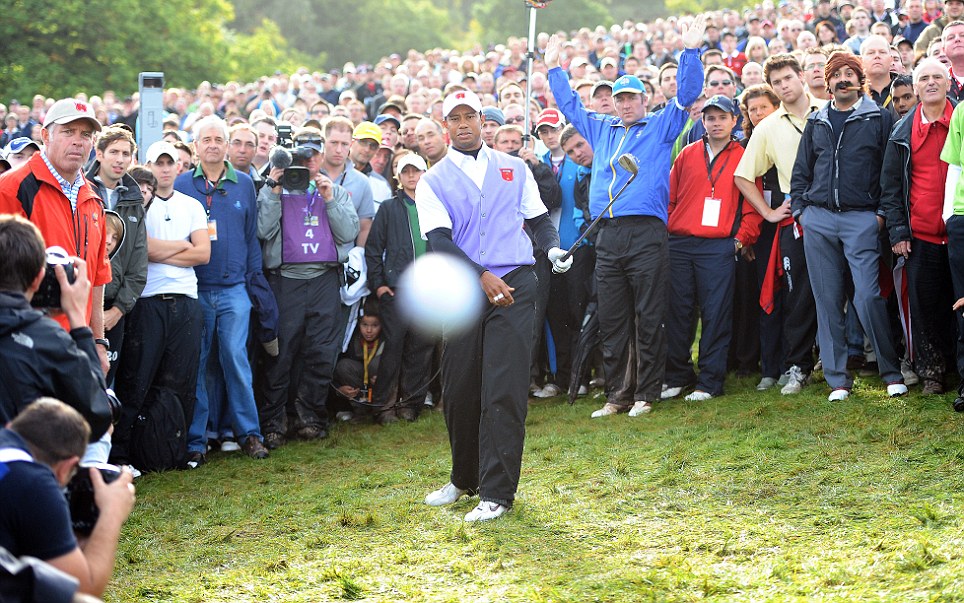 Pain was using a Nikon D3S camera, with a 24-70 mm lens and a shutter speed of 1/1000 of a second.