Japanese Knotweed: a local tale.
May 9, 2012, 13:39
(This post was last modified: May 27, 2012 02:18 by Zig.)

Post: #1
Zig
Posting Freak


Posts: 2,123
Joined: Aug 2005
Reputation: 1
Japanese Knotweed: a local tale.
You really do not want this plant in your neighbour's garden..because if you can see it, you also have it. Fallopia Japonica is a voracious plant that spreads by mechanical means: each plant is genetically identical to its "mother", who was brought to the UK by ill-advised Victorian(or earlier) botanists. Not only does the plant have no natural predators in the UK, its genes were hewn out of its native volcanic environment in China and Japan. Thus it loves earth disturbance, as it encourages vigorous growth and spread, and is resistant to burning as well as the rigours of extreme soil pHs. In the soft UK, it will seek out and exploit structural weakness in concrete, floors, structures and foundations. If built on...even to a depth of several metres...the plant will grow up through it. And of course more difficult to eradicate. Current estimates to rid the UK of Japanese Knotweed give a conservative figure of GBP1.6 billion; it will add 10% to the cost of any new development on knotweed-land.
Unless you live in wilder parts of Scotland and Wales, you are guaranteed to walk into a patch of the stuff if you step from your door and walk in any direction, after a mere 6 or 7 kilometres(4 miles or so in real money).
And why on earth am I posting about this?
This might sound an un-Zig thing to do, but the other week whilst observing 6 fox cubs venturing from their earth, I noticed nearby swathes of old and new Japanese Knotweed and became quite affected.
This local disused hospital site proved too costly for our glorious leaders to maintain, so we've been at least one hospital less since 2004. Meanwhile, the site may fall into ruin as buyers are sought; several tenders fell through and soon the site failed to generate as much local interest.
However, it continued to generate Japanese Knotweed(JK) with ironic vigour: presumably planted by well-meaning Japanophiles as an interesting and attractive specimen at least a century ago, this stuff has infested not only the site but now spills over its boundaries into both the public domain and a field already under crop.
Evidence suggests to me an attempt at control has been made but one that has grossly underestimated the vigour and tenacity of this hazardous plant.
After stumbling upon the JK site, I spent the evening visiting local farms to see who owned the farmland that was being ravaged. The next day I found the farmer was well-apprised of its existence but nonplussed by the site's owners allegedly failing to act in order to control and eradicate the JK. I made local enquiries, eventually finding that Gloucs NHS own the JK site.
I returned the next day with camera to record my findings and the plant's growth: poignantly, one of the fox cubs lay dead outside its earth, looking forlorn amidst disturbed earth and medical waste which spills again into the public domain from within the infested site. I waited an hour.
After this time a rattling in the dead JK announced the wary entrance of a vixen. She padded to the dead cub, took her dead infant into her mouth and padded away again, the cub flopping gently like a Santa sack and bumping the knotweed stairs as she disappeared.
This event quite moved me to research the site and its JK issue and to approach concerned parties with a view to enabling the eradication of this plant at the Gloucestershire site.
And there is an equally poignant coda: I was informed that JK is laready infested our town's public car park. Here it has broken out of its residence, been scattered by poor waste management and its tide crests the tarmac. It appears there is ignorance that the stuff will already be firmly established some metres below and into the tarmac. And the poignancy?
Well, the JK infestation at this second site is remarkably similar in dynamic to the hospital site: primary stands of JK in situ pruned, moved around site and scattered beyond its peripheries.
The 4 pics below are of the first site.
Note the vigour of the JK young red growth. JK has quickly established several metres beyond and below any visible growth, as it marches into a field under crop.
Earth disturbance, public, farm machinery and wildlife are all vectors ensuring swift spread of JK. Scattering of debris suggests ignorance of the JK's dangerous habit: small root-hairs can and will form new plants, and will penetrate in excess of 3 metres vertically down(honest) and further horizontally. A new plant will quickly grow from pieces of plant material(nodal usually, but not exclusively) as small as 0.7g.
Needless to say, I've assembled 2 galleries' worth of JK porn and exhaustive text/copy. They are here for anyone to have a look at. I am meeting with a marketing person tomorrow, as they've requested I show them the site.
[url=
http://www.pbase.com/doverow/gnhs1jk]Zig's
JK journo1[/url]
Zig's JK journo2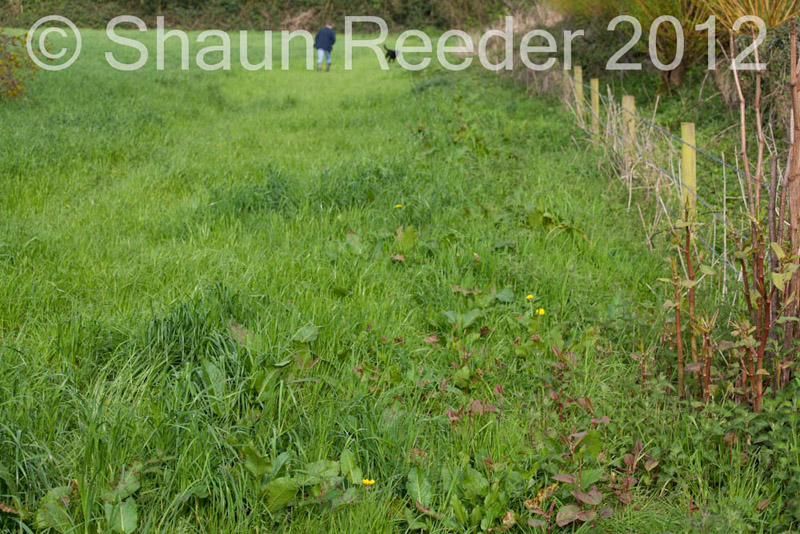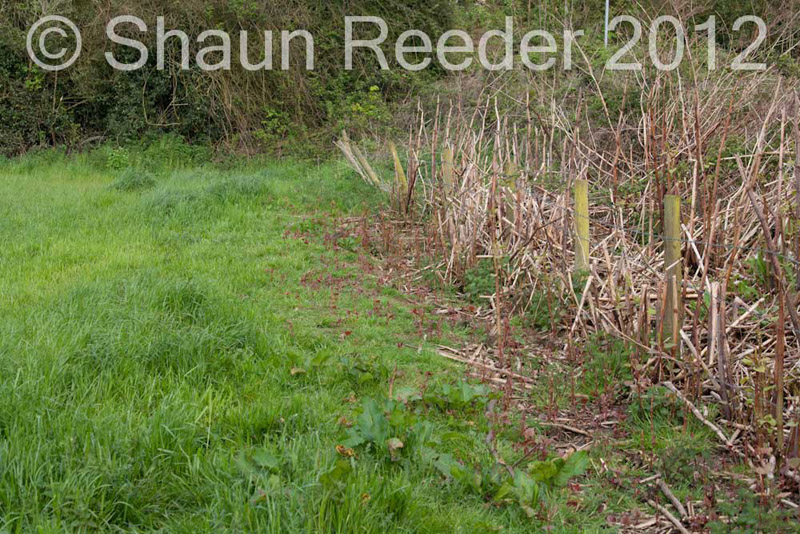 | | | |
| --- | --- | --- |
| | Advertisement | |
May 10, 2012, 08:20

Post: #2
Zig
Posting Freak


Posts: 2,123
Joined: Aug 2005
Reputation: 1
RE: Japanese Knotweed: a local tale.
I can see this is proving scintillatingly underwhelming; if it were a person it would be feeling seriously under-shagged.
May 10, 2012, 12:54
(This post was last modified: May 10, 2012 12:55 by NT73.)

Post: #3
NT73
Posting Freak


Posts: 3,222
Joined: Jan 2006
Reputation: 0
RE: Japanese Knotweed: a local tale.
I don't know wether to comment or not Shaun. You sound a little impatient for a response.
I noticed this post early (for me ) this morning, just before I set off for an annual meal with brothers and their wives.
I arrived home after two hours driving in the rush hour. Checked my morning mail and now my eyes are aching with the PC.

We had JK locally and the council treat (or treated) it over a few years spraying fairly regularly. Wether it has gone completely or not I do not know.

So temporarily well done for getting involved.
---
Lumix LX5.
Canon 350 D.+ 18-55 Kit lens + Tamron 70-300 macro. + Canon 50mm f1.8 + Manfrotto tripod, in bag.
May 10, 2012, 16:06

Post: #4
Toad
Posting Freak


Posts: 5,737
Joined: Aug 2004
Reputation: 2
RE: Japanese Knotweed: a local tale.
One day we will all be overrun by unstoppable vermin (or viruses) imported from elsewhere. Its a cautionary tale.

I like the little black blooms that you show on some photos at your website. I'd swear that they were Canon lens caps if I didn't know better...
May 10, 2012, 19:28
(This post was last modified: May 10, 2012 19:29 by shuttertalk.)

Post: #5
shuttertalk
Shuttertalker


Posts: 9,733
Joined: May 2004
Reputation: 6
RE: Japanese Knotweed: a local tale.
Interesting reading Zig, thanks for sharing. Just wondering - was the fox cub death related to the Knotweed? i.e. do local animals eat it and get poisoned, or was it just unrelated?

I find it amazing that the plant can survive underground and then burrow through structures built on top of it...

And shame on the people who introduced it and let it get out of control... reminds me of rabbits or the cane toad in northern australia, or even the african wasps (or was it bees?)...
---
Minigizmo - Gadget News and Reviews
BookHoot - Ebook News
May 10, 2012, 23:44

Post: #6
Toad
Posting Freak


Posts: 5,737
Joined: Aug 2004
Reputation: 2
RE: Japanese Knotweed: a local tale.
May 24, 2012, 01:24
(This post was last modified: May 24, 2012 01:24 by charliedouglas.)

Post: #7
RE: Japanese Knotweed: a local tale.
Japanese Knotweed is a terrible plant to have on your property. As you pointed out you definitely do not want your neighbours to have it either as it spreads so quickly! The
law on Japanese Knotweed
states that you cannot actually allow it to grow onto a neighbours property and you could be sued if it does.
The
BBC had a news report on what Japanese Knotweed is
and how to identify it which is a good watch if you suspect you might have it on your property or even if you want to learn a little more about it.
A few photos from a site I was out at yesterday morning just outside Glasgow.
Here the tarpaulin had been just pulled back and you can see that the Knotweed was growing underneath it.
It can grow through tarpaulin and even concrete!
This
Knotweed had been treated
once already and it is growing back.
May 27, 2012, 02:26

Post: #8
Zig
Posting Freak


Posts: 2,123
Joined: Aug 2005
Reputation: 1
RE: Japanese Knotweed: a local tale.
(Hmm...since posting this I'm receiving lotsa spam from eradication companies..!)
I've subsequently turned my findings into a report (and hopefully a resource) for local parties.
Jules, I reckon the fox cub was coincidence; it just gave me the whole JK experience a feeling of significance somehow.
May 27, 2012, 23:22

Post: #9
RE: Japanese Knotweed: a local tale.
Any chance you could PM me a copy of the report, Zig?

Possibly Related Threads...
Thread:
Author
Replies:
Views:
Last Post
Local Views
Don Schaeffer
2
118
May 17, 2013 08:06
Last Post: Don Schaeffer
Local Color
Don Schaeffer
2
204
Apr 2, 2013 19:07
Last Post: Don Schaeffer
Cell Phone Pictures of the Local Beach
Don Schaeffer
8
567
Dec 26, 2012 13:57
Last Post: Don Schaeffer
Like a fairy tale!
nia
13
4,609
Mar 7, 2011 00:39
Last Post: nia
Local Walk
Don Schaeffer
7
1,635
Jan 4, 2011 14:33
Last Post: Don Schaeffer
The Japanese Man Who Pulls the Blue Cart
Don Schaeffer
0
592
Jan 19, 2010 12:03
Last Post: Don Schaeffer
Photoshoot for a local band - Goodnight Tiger
Kombisaurus
8
1,191
Nov 20, 2009 09:12
Last Post: nia
Local Stops (photoshow)
Don Schaeffer
0
478
Sep 19, 2009 09:00
Last Post: Don Schaeffer
Some local wildlife (7-pix!)
Janika
13
2,402
Jul 30, 2009 18:57
Last Post: Janika
Local Park Nj
jsg
3
1,369
Feb 11, 2007 22:00
Last Post: Pat
User(s) browsing this thread: 1 Guest(s)