Make a Book of Your Photos
Feb 19, 2005, 17:56

Post: #1
Don Schaeffer
Posting Freak


Posts: 8,039
Joined: Sep 2004
Reputation: 3
Make a Book of Your Photos
I discovered that my nearby Staples store can make real glue and tape bound books for under $5. My photos will make good coffee table books for my coffee table anyway.

--Don

| | | |
| --- | --- | --- |
| | Advertisement | |
Feb 20, 2005, 13:10

Post: #2
jericho
Posting Freak


Posts: 789
Joined: Aug 2004
Reputation: 0
Make a Book of Your Photos
Add prose Don, and you have a real winner!
Feb 20, 2005, 15:25

Post: #3
shuttertalk
Shuttertalker


Posts: 9,733
Joined: May 2004
Reputation: 6
Make a Book of Your Photos
Good idea! Have you had any done? Let us know what the results are like!
---
Minigizmo - Gadget News and Reviews
BookHoot - Ebook News
Feb 20, 2005, 19:41

Post: #4
peter
That Guy Who Takes Photos.


Posts: 1,138
Joined: Jul 2004
Reputation: 0
Make a Book of Your Photos
sounds liek something fun to do ..
do you provide the pages yourself ? or do they print it all for you ?
Feb 21, 2005, 19:31
(This post was last modified: Feb 21, 2005 19:32 by litchilove.)

Post: #5
Don Schaeffer
Posting Freak


Posts: 8,039
Joined: Sep 2004
Reputation: 3
Make a Book of Your Photos
They look like coffee table books. The ones we get have clear plastic covers. They open like real books. I just bound about 30 prints together. I didn't fuss with it, just took my prints and laid them out so landscapes all had bottoms to the left. Landscape and portrait photos are mixed. The 8.5 X 11 pages fit in my bookshelf or on the coffee table.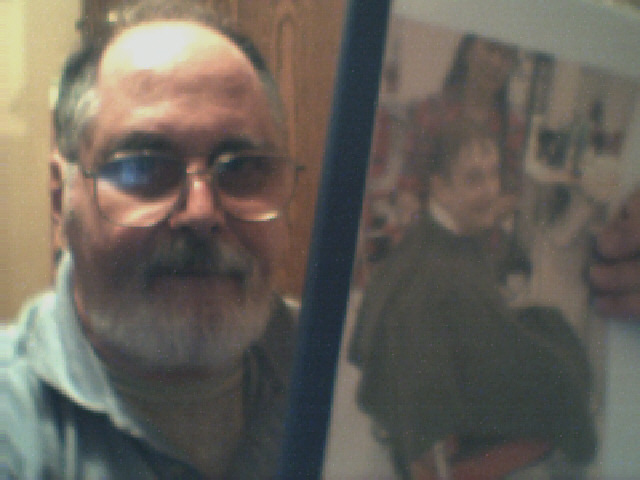 --Don
PS., I'm making one of poetry posters too.

Possibly Related Threads...
Thread:
Author
Replies:
Views:
Last Post
Publication: Story and Photos
Don Schaeffer
2
130
Dec 3, 2013 14:26
Last Post: Don Schaeffer
My Book Reviewed
Don Schaeffer
3
298
Dec 2, 2013 06:10
Last Post: Don Schaeffer
Intro to My Painting Book
Don Schaeffer
5
168
Nov 24, 2013 13:41
Last Post: Don Schaeffer
New E-Book of Paintings and Drawings
Don Schaeffer
0
140
Nov 16, 2013 08:33
Last Post: Don Schaeffer
Posting photos
canon400d
3
196
Oct 14, 2013 13:54
Last Post: canon400d
Free Preview of my book (C&C appreciated)
Don Schaeffer
1
536
Oct 14, 2013 07:36
Last Post: Don Schaeffer
My book, "Four Stories and Their Poems" is finally in print.
Don Schaeffer
0
212
Mar 29, 2013 10:39
Last Post: Don Schaeffer
New Book Available for Kindle
Don Schaeffer
4
500
Mar 29, 2013 03:48
Last Post: Don Schaeffer
My Book Reviewed
Don Schaeffer
2
678
Feb 8, 2013 07:17
Last Post: Don Schaeffer
What famous photos would look like with a watermark
vlad
7
387
Nov 22, 2012 15:56
Last Post: alessya
User(s) browsing this thread: 1 Guest(s)