Apr 18, 2005, 03:18

Post: #1
shuttertalk
Shuttertalker


Posts: 9,733
Joined: May 2004
Reputation: 6
Most memorable shoot
Here's a question - what's the most memorable photo shoot that you've had, and why?
For me, it would be my hot air ballooning trip, which my wife (fiancee at the time) gave me as a pressie. We went before dawn, had breakfast, helped setup and inflate the baloons, and were treated to a majestic sunrise in the air, followed by champagne at the end. I think it was the whole experience that made it memorable, and the photos were fantastic too.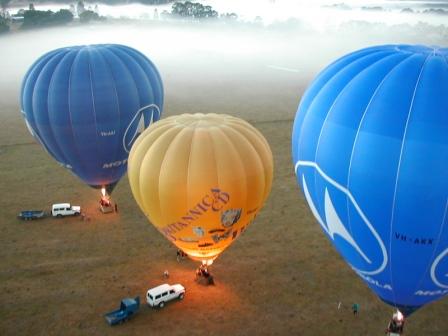 Actually, just thought of another one. I went to an open range wildlife zoo, where they have lots of african animals - lions, rhinos, giraffes etc. Usually the only way to go round is in these buses with iron bars as protection (not much fun for photographers). Well this time, my wife booked me a photographers' safari tour (oooo another pressie) and we went in the back of an open truck and got to shoot the animals up close. Again, the whole experience made it memorable.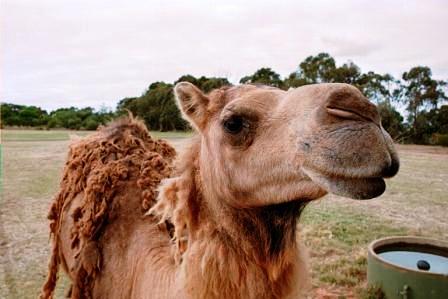 What about you?
---
Minigizmo - Gadget News and Reviews
BookHoot - Ebook News

| | | |
| --- | --- | --- |
| | Advertisement | |
Apr 18, 2005, 05:50

Post: #2
EnglishBob
Moderator


Posts: 2,647
Joined: Oct 2004
Reputation: 1
Most memorable shoot
For me it would be my first time in Yosemite National Park, back in 1999. The size of the thing just blew nme away, still my favortire place to be and I am lucky enough to live only 90 minutes away now.

I'll have to try and dig out some pics.... and scan them!
Apr 18, 2005, 18:00

Post: #3
Petographer
Posting Freak


Posts: 3,620
Joined: Aug 2004
Reputation: 0
Most memorable shoot
I'm hoping to take my wifey on a hot air ballon ride for her birthday. I've been wanting to surprise her with that for years now. I gotta make it happen!
My most memorable photo shoot is probably my hike to Garibaldi Lake with Toad. We hiked approx 34 kms return, hurting I might add. When into town after and gorged on pizza.

(For those who were not around last October search for the images in my and Toads galleries.)
Aside from that it would have to be my first Cat Fanciers show.

I love animals and cats so much.

Apr 19, 2005, 02:58

Post: #4
adam
Posting Freak


Posts: 2,475
Joined: Jun 2004
Reputation: 0
Most memorable shoot
So far, it's just after I got my 300D last year.
I was in Singapore, testing out my new toy, and very impressed

That's why it was best, I was satisfied with every picture that came out!

Possibly Related Threads...
Thread:
Author
Replies:
Views:
Last Post
How to shoot Holi (The Festival of colors)?
samyshah
4
555
Apr 4, 2013 05:01
Last Post: Barbara G.
How do you prepare for a shoot?
alessya
12
2,122
Jan 25, 2013 21:38
Last Post: cdavid
Now what do you prefer to shoot?
EnglishBob
21
9,451
Oct 12, 2012 06:20
Last Post: jinko
Shoot It NOW!
Keith Alan
5
2,447
Sep 12, 2008 01:04
Last Post: Zig
Technical Question Nikon D40 Camera refuses to shoot
Don Schaeffer
12
7,407
May 19, 2008 10:56
Last Post: Don Schaeffer
Mike Johnston on Choosing a Point and Shoot
matthew
2
1,368
May 12, 2007 16:19
Last Post: NT73
Memorable slideshows
shuttertalk
7
2,667
Mar 30, 2007 12:39
Last Post: NT73
how to shoot (moving) vehicles
wulinka
10
3,324
Mar 12, 2007 16:24
Last Post: wulinka
Tennis Shoot Workflow
shuttertalk
0
985
Jun 10, 2006 06:22
Last Post: shuttertalk
Just got back from a shoot in Sydney.
Wedding Shooter
12
4,547
Jun 8, 2006 04:06
Last Post: shuttertalk
User(s) browsing this thread: 1 Guest(s)