Nikon Nikkor Q 135mm f/3.5 Lens
Jan 3, 2012, 15:54
(This post was last modified: Jan 4, 2012 13:26 by litchilove.)


Post: #1
Don Schaeffer
Posting Freak


Posts: 8,926
Joined: Sep 2004
Reputation: 4
Nikon Nikkor Q 135mm f/3.5 Lens
I just received my Nikon Nikkor Q 135mm f/3.5 Lens (Nippon Kogaku Non Ai), purchased on e-bay for under $50 with shipping. I haven't tried it in daytime but intial tests in the house look really good, sharp manual focus. It works in manual mode on my D40. I also ordered a 2x extender for the lens for about $10. I love to play with old lenses. I'll have some pictures soon.
Examples from my little road trip below: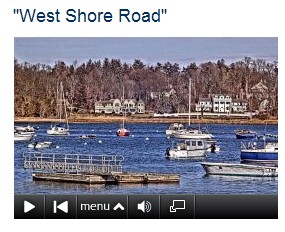 To watch this PhotoShow, visit this URL:
http://www.photoshow.com/watch/XR6Jp3eh
Jan 3, 2012, 16:37


Post: #2
Toad
Posting Freak


Posts: 5,739
Joined: Aug 2004
Reputation: 2
Nikon Nikkor Q 135mm f/3.5 Lens
I bought a couple of old Nikon manual focus lenses a couple of years back. Nobody wants MF lenses anymore so there are amazingly good deals to be had on fine lenses - if you don't mind turning the focus ring by yourself...

Good luck with it.
Jan 4, 2012, 06:46


Post: #3
Don Schaeffer
Posting Freak


Posts: 8,926
Joined: Sep 2004
Reputation: 4
Nikon Nikkor Q 135mm f/3.5 Lens
I have to set exposure too but I enjoy that part. Thanks Toad.
Jan 6, 2012, 05:43


Post: #4
matthew
Shuttertalker


Posts: 3,036
Joined: Jun 2005
Reputation: 3
Nikon Nikkor Q 135mm f/3.5 Lens
I bought a similar lens, the 135/2.8, when I saw it sitting on a store's shelf in Chicago. I was just amazed at how small and cheap it was. I bought it for my GH1, for which I have a Nikon F adapter, but I've taken some photos that I like with my D700 as well.

There's a lot to be said for old lenses - they can certainly be a lot of fun.
Jan 11, 2012, 12:29


Post: #5
Don Schaeffer
Posting Freak


Posts: 8,926
Joined: Sep 2004
Reputation: 4
Nikon Nikkor Q 135mm f/3.5 Lens
It was a bargain on E-Bay

Possibly Related Threads...
Thread:
Author
Replies:
Views:
Last Post
5 Lenses that Every Nikon Shooter Needs to Know About
Jeffbridge
0
311
May 24, 2016 06:31
Last Post: Jeffbridge
50mm Prime lens.
Jimjams2411
12
1,164
Apr 2, 2016 07:15
Last Post: dave1712
5 Mistakes Photographers Make With an 85mm Lens
Jeffbridge
0
865
Feb 3, 2016 01:41
Last Post: Jeffbridge
Nikon D500 vs. Canon 7D MK II
Jeffbridge
0
762
Feb 2, 2016 01:21
Last Post: Jeffbridge
Lens converter
MBS
21
3,924
Jan 30, 2016 10:17
Last Post: GrahamS
Why a 50mm Lens is your new Best Friend
Jeffbridge
0
993
Jan 25, 2016 01:50
Last Post: Jeffbridge
Substitute lens
LynneJoyce
10
1,072
Jan 23, 2016 10:50
Last Post: Gandalf1953
Nikon D7100
jjford43
9
1,871
Oct 7, 2015 08:51
Last Post: jjford43
Telephoto lenses for a Nikon D7100
MrBob6939
16
5,592
Oct 4, 2015 04:48
Last Post: gqphotography
Adaptor issues for a really old lens
psgphoto
0
759
Sep 24, 2015 14:30
Last Post: psgphoto
User(s) browsing this thread: 1 Guest(s)