Sep 14, 2008, 01:44

Post: #1
Pavel
Posting Freak


Posts: 1,067
Joined: Jun 2008
Reputation: 0
Pinhao area 2
Please comment on how to improve this photo. It is one of those I consider printing. Also compare this with the previous one. Thanks Pavel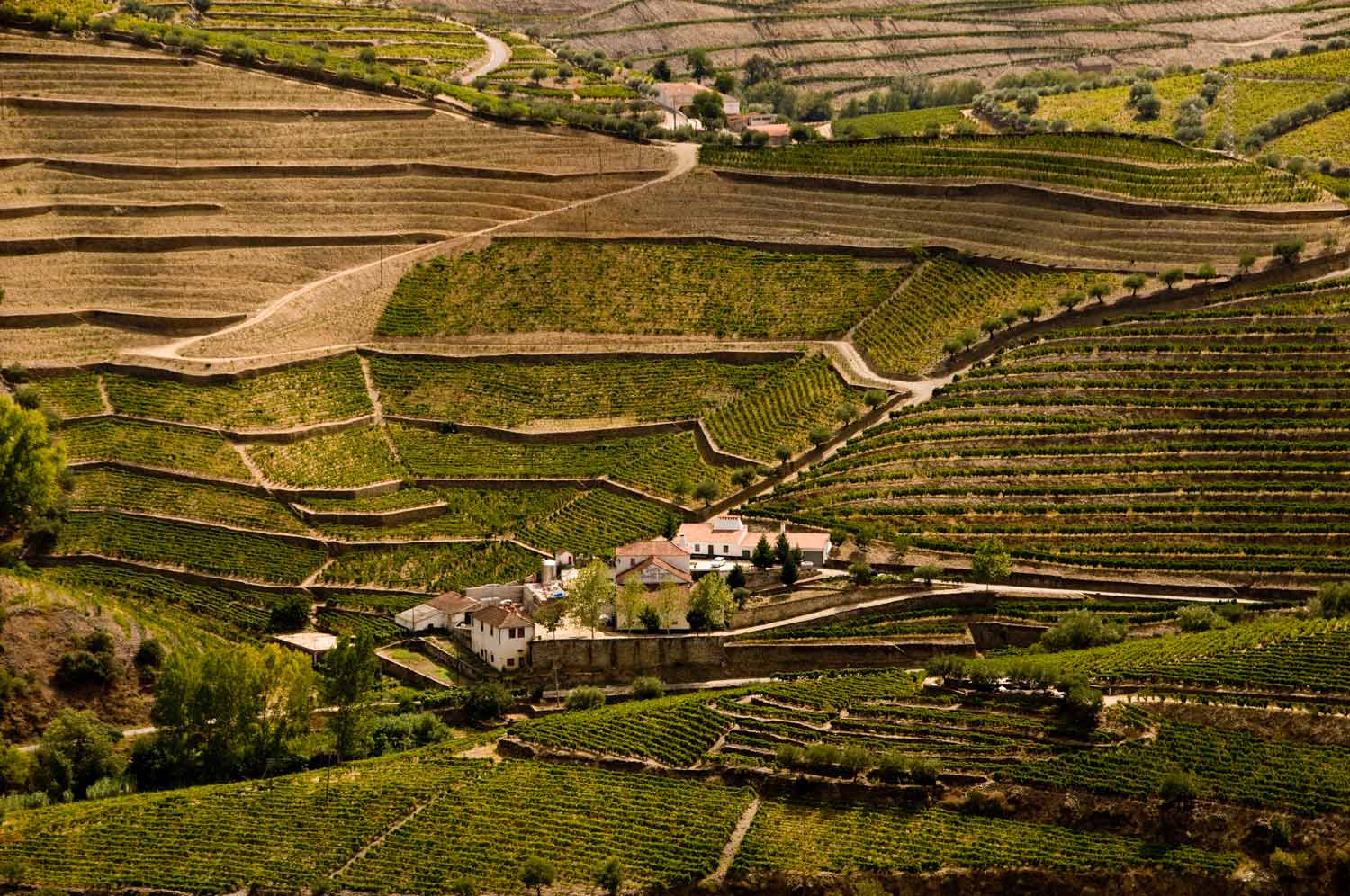 | | | |
| --- | --- | --- |
| | Advertisement | |
Sep 14, 2008, 03:46

Post: #2
Zig
Posting Freak


Posts: 2,123
Joined: Aug 2005
Reputation: 1
Pinhao area 2
As per my comment on the other. Nice!
I've just had a thought: did you use the polariser here?
I ask this, as I've been a rampant polariser-user for many years but then went to Greece and Italy with my 67: I found that the light was so strong that not only did I over-polarise but also that my exposures were slightly under because of the huge amounts of reflected light: the combination of these factors resulted in some stunners but also in many shots that returned blocked-out shadow-areas.
Now, as I was using film at the time, I went to a lower-contrast film, only rotated the polariser halfway round and ensured I added about 1/3 stop exposure compensation. My results were along the lines of your images here.
The lens choice is excellent; I notice that overall, the exposure is "right", given the whites of the highlight areas...but shadows are blocking out quite quickly, all of which suggests to me(though I may be wrong!) that over-polarisation may be the issue(IF you consider this an issue, and many viewers I know will consider this to be a powerful image and one that is without fault). Given that you may have(hopefully?) shot in RAW, then perhaps initial conversion might be at a lower contrast/saturation? You'll then have enough tweakable margins of error to add what you wish a bit later.
As an aside, in my own shooting since switching largely to digital, I'm using the polariser less and slighly over-exposing so as to retain more highlights and shadow detail...I might be subconsciously adapting to the differing way that dynamic range is resolved in the digital domain(or at least the present limitations of my 350D). I notice that some manufacturers are now concentrating more on extending dynamic range as chip technology improves.
Anyway, I digress. I generally like your fresh vision and style, and admire the way you "look" at your subjects. Despite my extensive critique, I do think these 2 shots are great.
Sep 14, 2008, 12:53

Post: #3
Pavel
Posting Freak


Posts: 1,067
Joined: Jun 2008
Reputation: 0
Pinhao area 2
Thank you Zig for taking time to comment on the photo. (including an interesting sidetrip). I did not use the polarizer on these shots, mostly out of laziness, rathe than through any plan. We had a long trip ahaed of us, it was our last day and I did not want to delay. I felt that I can always fix it up in Lightroom or CS3. Overpolarization thus is not the issue. My low attention to contrast in post-processing is the main problem, aggravated by a harsh, early afternoon sun. I will most definitelly listen to your advice and control the shadow detail and contrast before I commit to print.

I changed my way of choosing exposure when I switched from film to digital. When I used film, I exposed for mid-tones. Now I expose to make sure key highlights are just not blown and I let the shadows fall where they may. With D300, this usually works OK, as it is a relatively low noise camera, and I can retrieve the shadows in the software ("fill light" is one of my most used commands). Of cause I shoot in RAW. I have blown a lot of cash on this camera and not using its potential as much as I can would not make sense to me. Exposing for highlights would not be possible without having RAW. I am not shure how your method of "overexposing slightly works". Even when I use out of camera exposure using matrix metering or spot metering by selecting areas which I would consider "neutral gray" leads to blowing highlights in contrasty situations. I also use the old "palm trick" from the Zone System days. Bazicaly, your palm is lighter than neutral grey by about 1 f-stop (zone VI, rather than Zone V, which is neutral grey). So if you meter of your palm (you need to have the same lighting on your palm as on your subject), you overexpose by one f-stop. This seems counterintuitive, but it works. However, this method gives you a good exposure for the midtowns and you often blow highlights. Areas with blown highlights are often fine, but I find blown highlights a major problem and I try to avoid them. I would be interested to know how you determine your exposure and how it works with highlights.

To me, dynamic range is very important, as for landscape photos, you often have little control of lighting. Using judicious amount of fill flash works for me, if the subject is close enough.

I appreciate your praise Zig. It is always a pleasure to receive one and I value receiving it from you. However please do not be least bit concerned about being quite blunt and direct when you have critical things to say. My real goal is to improve as a person who can see things around him and as a photographer. It is much easier to achieve that if other photographers provide you with feedback (both +tive and -tive). I can than think about the feedback I get and to choose to accept some comments and not accept others. Even if I do not agree, I feel that seeing things from other person's perspective is very helpful to me. Please do not ever hesitate to let me know if you hate some of my photos and preferably tell me why. Thanks for thoughtfull and and useful comments. Pavel
Sep 14, 2008, 14:11

Post: #4
matthew
Shuttertalker


Posts: 3,036
Joined: Jun 2005
Reputation: 3
Pinhao area 2
I really like this photo. The light is very nice, the colour has a really nice warm feel to it. It really has an 'old world' feel to it for me. There's a lot of interest in the lines, and the subject is nicely placed in the frame.

There's really nothing I would change about the photo. There's one pole that I'd clone out (top-left third point, beside the road) and I'd tighten up the crop just a tiny bit. A thin sliver off of the top - just a couple of pixels, to remove the 'hump' that's exiting and re-entering at the centre of the frame. At the bottom, I'd crop up to remove the embankment, ending just above the light brown section. The idea is just to tidy up the lines a little bit at the edge of the image.

Of the ones that you've posted, I think this one and "A view near Pinhao" are a really strong pair.
Sep 14, 2008, 22:55

Post: #5
Pavel
Posting Freak


Posts: 1,067
Joined: Jun 2008
Reputation: 0
Pinhao area 2
Thanks Matthew. I agree with your recommendations and I will clean up as you suggest. You did pick up my favourites too. Of course my hard drive is cluttered with a number of photos similar to these 2, but in my view none are as good. Thanks for commenting. Pavel

Possibly Related Threads...
Thread:
Author
Replies:
Views:
Last Post
From the industrial area in Hamburg.
Irma
10
1,667
Nov 18, 2009 21:09
Last Post: Kombisaurus
Portugal - Geres Area
Pavel
4
1,770
Oct 8, 2008 03:25
Last Post: Pavel
Pinhao area 4
Pavel
9
2,540
Oct 2, 2008 10:24
Last Post: Pavel
Pinhao area 4
Pavel
3
1,600
Oct 2, 2008 03:48
Last Post: Pippin Says
Pinhao area 3
Pavel
4
1,515
Sep 15, 2008 02:37
Last Post: Pavel
A view near Pinhao, Portugal Sept. 2008
Pavel
4
2,863
Sep 14, 2008 22:50
Last Post: Pavel
User(s) browsing this thread: 1 Guest(s)