Feb 17, 2011, 02:18


Post: #1
nia
Posting Freak


Posts: 1,529
Joined: Jun 2009
Reputation: 0
Seagulls Over My Head
1) It was last weekend, we were crossing the Bosphorus by ferry-boat and of course, seagulls were flying along with us too!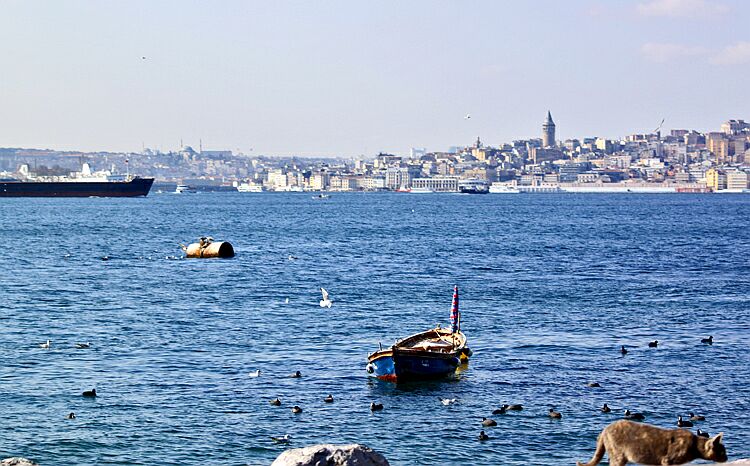 2)
3)
4)
5)
to be continued,

Thanks and Love,
nia
Feb 17, 2011, 02:23


Post: #2
nia
Posting Freak


Posts: 1,529
Joined: Jun 2009
Reputation: 0
Seagulls Over My Head
6) I wished to take them much more closer up, but this is what I could done with my camera. It was amazing last weekend, there were so many flocks of seagulls at the sea, probably there were so many fishes too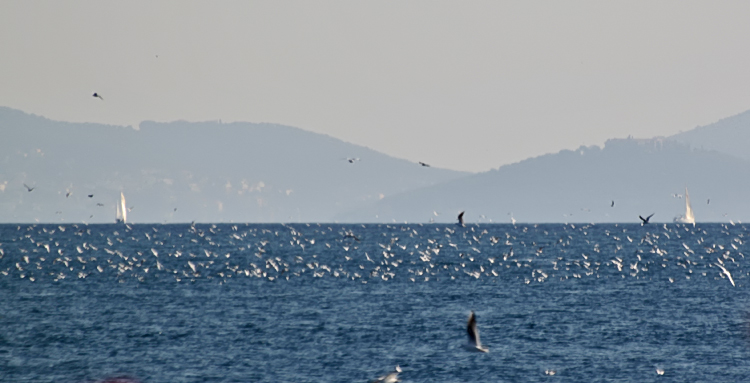 7) I cropped and I also made bigger their seize.

8) and this is in the land... when I noticed this lovely nest on a tree, I couldn't take myself to take its picture! What a great architecture of them

Thank you,
with my love,
nia

Possibly Related Threads...
Thread:
Author
Replies:
Views:
Last Post
Black Head Cove - Fogo Island (Fisheye Captures)
camperbc
2
1,979
Sep 11, 2011 01:00
Last Post: nia
Seagulls of Istanbul /4
nia
0
1,035
Feb 27, 2011 01:59
Last Post: nia
The Blue Touches with Seagulls
nia
5
2,077
Jan 19, 2011 00:00
Last Post: nia
Happy Fishermen and Seagulls :)
nia
11
2,656
Jan 10, 2011 06:14
Last Post: nia
Seagulls
nia
11
1,532
Aug 27, 2010 08:26
Last Post: nia
Seagulls of My City
nia
3
1,045
Apr 17, 2010 09:07
Last Post: Irma
Seagulls of Istanbul / 3 (Topkapi Palace)
nia
2
1,254
Mar 3, 2010 13:10
Last Post: nia
Seagulls of Istanbul / 2 (Feeding)
nia
2
921
Mar 3, 2010 13:07
Last Post: nia
Seagulls of Istanbul / 1
nia
0
617
Mar 3, 2010 12:28
Last Post: nia
Seagulls
nia
8
2,390
Nov 20, 2009 09:43
Last Post: nia
User(s) browsing this thread: 1 Guest(s)