Tetons at sunset from Signal Mountain
Jul 12, 2009, 18:46


Post: #1
Tetons at sunset from Signal Mountain
More from Grand Teton National Park last year.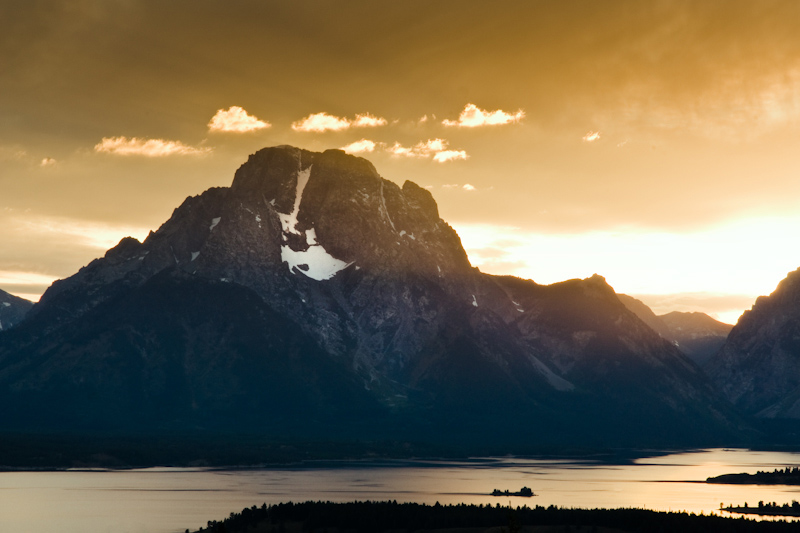 I didn't use HDR for the last one, just graduated filters and layer masking in photoshop.
Jul 12, 2009, 22:27


Post: #2
Toad
Posting Freak


Posts: 5,739
Joined: Aug 2004
Reputation: 2
Tetons at sunset from Signal Mountain
I like the first one the best - but the sun glare puts me off a bit - but frankly I'm not sure how to correct that.

Nice processing on #3.
Jul 13, 2009, 01:17


Post: #3
nia
Posting Freak


Posts: 1,529
Joined: Jun 2009
Reputation: 0
Tetons at sunset from Signal Mountain
I can't talk about technical points but I should say this, I loved these sunset pictures at the mountains... Pine trees give a nice depth!
Thank you,
with my love,
nia

Possibly Related Threads...
Thread:
Author
Replies:
Views:
Last Post
Winter Sunset
MrB
5
985
Dec 21, 2014 09:44
Last Post: MrB
Sunset on a Cold Day
Don Schaeffer
4
1,197
Oct 9, 2014 08:49
Last Post: Don Schaeffer
Sunset hunting
Korry
17
2,598
Aug 4, 2014 01:23
Last Post: Jeffbridge
After Sunset
MrB
10
1,733
Jan 26, 2014 06:23
Last Post: MrB
Hawaii Sunset!
ranger114
4
1,034
Apr 17, 2013 11:33
Last Post: samyshah
Sunset over K-Mart
Don Schaeffer
4
767
Oct 21, 2012 13:34
Last Post: Don Schaeffer
Second Beach sunset
squirl033
5
1,152
Mar 28, 2012 03:04
Last Post: NT73
moonlit mountain
squirl033
5
1,050
Feb 23, 2012 11:56
Last Post: squirl033
Sunset at Anatoak Drive
Don Schaeffer
0
761
Jan 20, 2012 14:36
Last Post: Don Schaeffer
Northport Harbor at Sunset: Oil crayon and graphite with the photo
Don Schaeffer
0
1,242
Sep 30, 2011 07:57
Last Post: Don Schaeffer
User(s) browsing this thread: 1 Guest(s)