Feb 25, 2012, 00:43


Post: #1
squirl033
Member


Posts: 161
Joined: Oct 2008
Reputation: 0
regal gaze
this fellow was just sitting in a tree, surveying his territory. i spotted him on the way home for lunch one day, but didn't have my camera with me. i hurried home - it was about 3 miles - grabbed my gear and rushed back, and fortunately, he was still there. i pulled over and walked over a little into the field his tree was in, and got some shots before he left...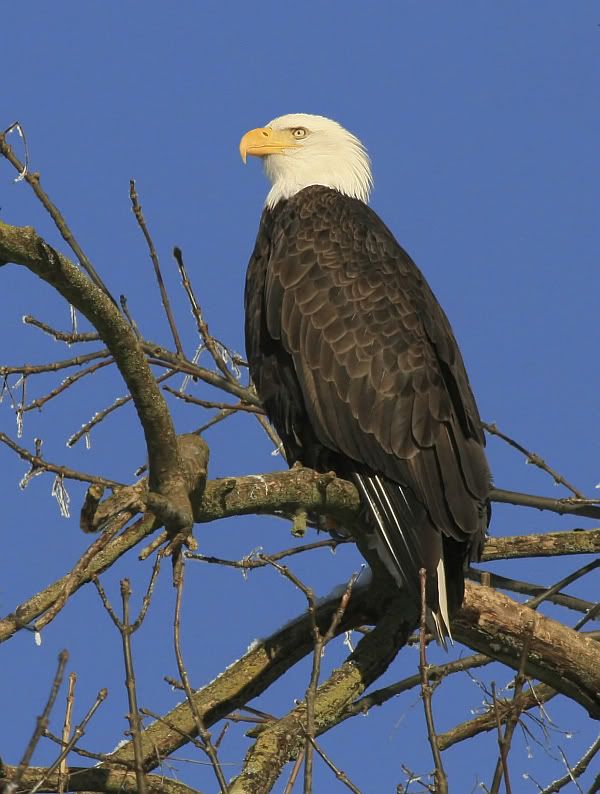 Feb 25, 2012, 04:27


Post: #2
NT73
Posting Freak


Posts: 3,291
Joined: Jan 2006
Reputation: 0
RE: regal gaze
Impressive bird, and kind of him to wait for you.
---
Lumix LX5.
Canon 350 D.+ 18-55 Kit lens + Tamron 70-300 macro. + Canon 50mm f1.8 + Manfrotto tripod, in bag.

User(s) browsing this thread: 1 Guest(s)