Hi, just having a little problem with shooting in strongly backlit locations, and would like some advice.
A)
Ok here's the shot with the normal metering, so the camera averages the scene, and darkens the exposure to compensate.
Result:
subject is too dark to distinguish features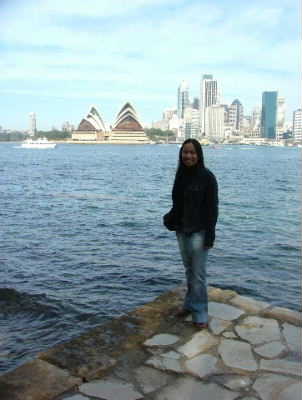 B)
So I turn on spot metering, and measure the light off the subject.
Result:
subject is correctly exposed, but the background is washed out and too bright
C)
Racking my brains, I turn on fill flash.
Result:
everything is exposed correctly, but the subject looks like she's been artifically pasted/photoshopped into the scene.
What's a man to do?