The canal was frozen over, and tracing the footsteps on the ice
we found the spot where the dog had entered.
It may have been chasing a duck.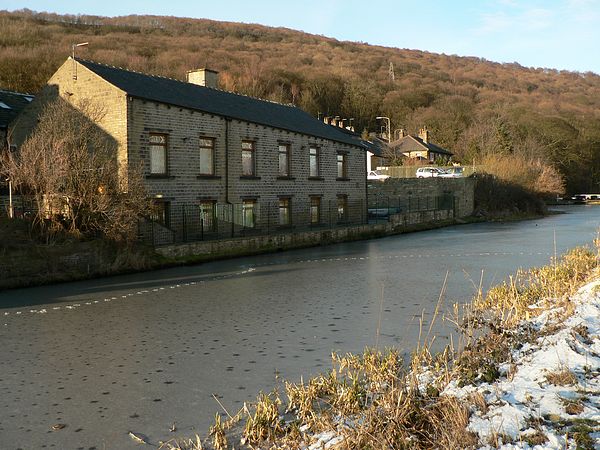 ---
Lumix LX5.
Canon 350 D.+ 18-55 Kit lens + Tamron 70-300 macro. + Canon 50mm f1.8 + Manfrotto tripod, in bag.