I was trawling through some old digitised images, on a CD I came across, and in among them was one of my earliest photographs. It is my brother and grandmother, taken back in 1960.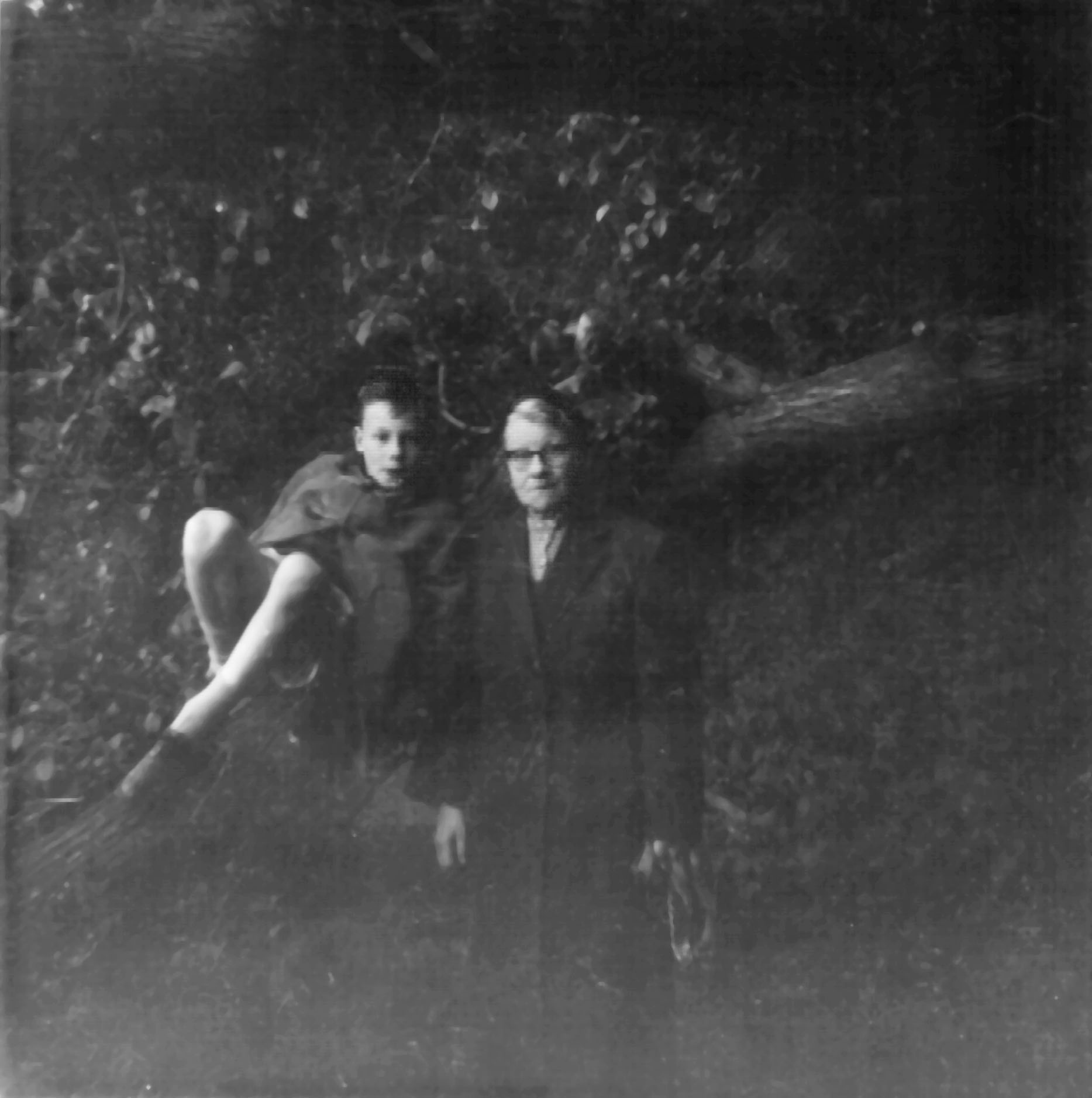 I was 12 at the time and I had persuaded my father to let me use the family camera, a Coronet Flashmaster, circa 1954.
(I Googled it and found this image.}
I used this camera (very sparingly as I could neither afford film or processing) until I was about 16. I then graduated to another Coronet, this time 127 film size, here seen in my daughter's hands in the 1970's.
And that was me until I joined the Merchant Navy, in 1966, and bought my first "real" camera (one with shutter speeds and f numbers), a Halina Rolls.
Once I was into the black magic of photography I progressed to a Yashica Minister III, a Practika Super TL, and eventually to a Nikon EM. The EM was the death of serious photography for me, as I couldn't afford glass for it. Eventually the door seal perished and I gave up, only to find digital a couple of years later. I started with a Fuji S602 before moving on to my current stable. Photography has always been about recording images for me. Never really about art. I don't have the eye or the inclination for arty shots.
How did you start out?
John T.