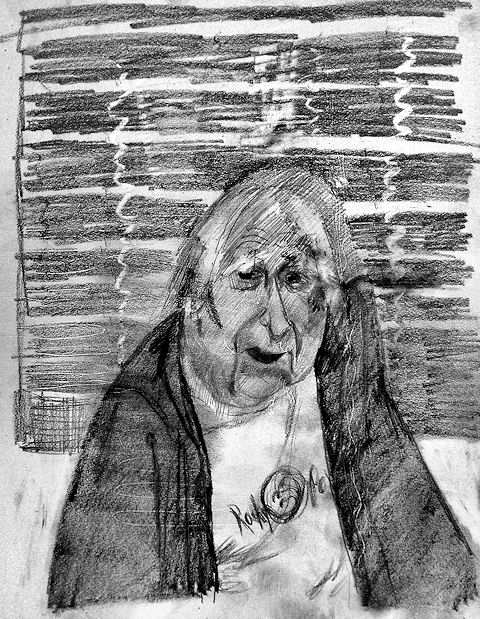 Critic's Reaction to the Portrait
Too much chin
and not enough forehead
Nelson is not like that.
He talks
but is not
a thick-mouthed sayer
of bad-phaa or yes.
He lets his brows know
how the wind
rushes past this face
as he drops through life
from his heights,crying,
"I can't help it.
Listen!
I can't help it."
---
Nikon D3100 with Tokina 28-70mm f3.5, (I like to use a Vivitar .43x aux on the 28-70mm Tokina), Nikkor 10.5 mm fisheye, Quanteray 70-300mm f4.5, ProOptic 500 mm f6.3 mirror lens.
http://donschaefferphoto.blogspot.com/