Found this interesting tuturial about how to add a rainbow to a photo:
http://www.lunacore.com/photoshop/tutorials/tut026.htm
Played about with it trying to create a rainbow in the background of a portrait of my son....
I wasn't happy with it and ended up creating a "halo" instead going for the angelic look...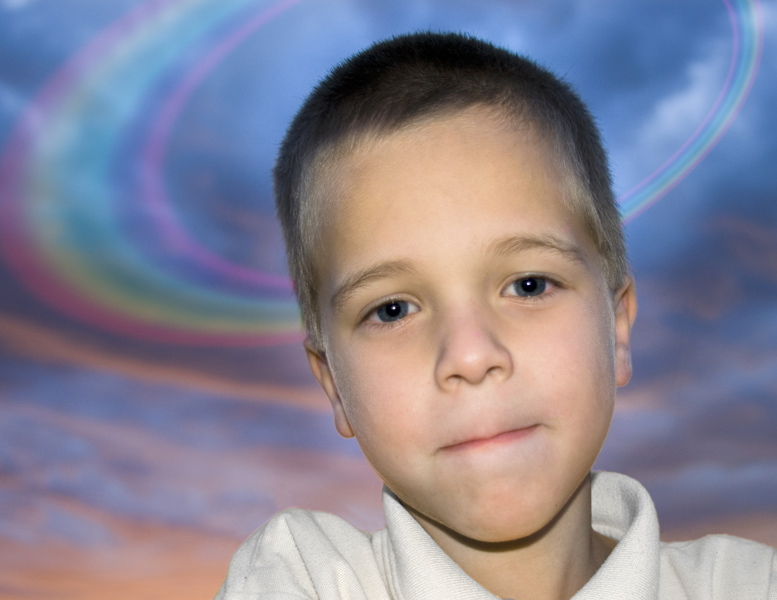 Let me know what you think. I would love to see some other attempts to create a rainbow...