With much interest I noted Kombi making a correlation between high ISO and dropping sharpness, or no, you said the ability to focus precisely, right?
So funnily I think I ran right into that today. As I mentioned I am working on portraits and had a 200 picture session with this sweet old Italian Lady, to my regret,all indoors and at so so light.
inspired by Adrians fabulous waterpolo shots, I thought I would try to handle noise at higher ISO and shorter exp, instead of the other way round, and here is what happened.
When I looked at my pics , I was shocked that in almost none of the pictures her eye was well focused! I even started thinking something was wrong with my (kit-) lense.
I always pick one of the focus points and point it RIGHT at her eye, and I am quite positive about my aiming :-)
but then I also noticed, that the few shots in which I seemed to get it right, were the ones at the lowest ISO!
this is her at ISO 1600 and 1/100 sec.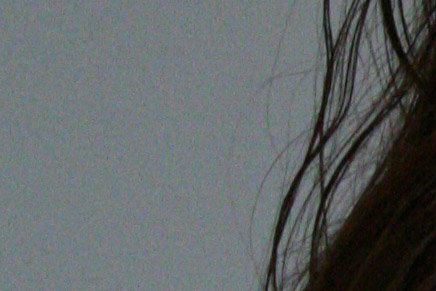 a 100% crop of the wall, the noise level is horrific.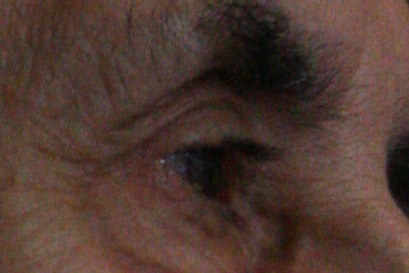 And her eye is so out of focus, that the shot is worth nothing.
now at ISO 200 and 1/13 sec (!!), a very similar shot looks like this:
the wall again just to show the - much more acceptable - noise.
and even though I find her eye is not as entirely in focus as I would have liked it to be, this is uncomparably better than at 1600.
FYI, shots at ISO 800 looked a little better, but similar to ISO 1600.
So is there really a correlation between noise and sharpeness / focus?
Actually, I should have said focus from the start, because I think nearby areas of the picture are very well in focus, but it is so off of the eye.....
Have you seen this before? How does it happen? and how do you get around it, if you have poor light and can't always use slooooooooow shutter speed?
uli