Firstly, my thanks to Chris and slejhammer (and nt and matthew I think) for helping me to judge more correctly what this lens should have been capable of.
I in fact sent the lens back to the retailer for a replacement, hoping it wasn't a case of misplaced expectations...and its replacement arrived today.
Telling myself that if this copy did not cut the mustard then I'd go for a 24mm L prime, I ran a few tests.
Firstly, I am quite taken aback that the original lens was permitted to leave the factory: the new one is a different animal: no vignetting, miles less corner darkening at f2.8, this time sharp corner to corner throughout apart from wide open. Its softness at the corners at this aperture is markedly less than on the first copy I had. This time, it is also totally devoid of that weird phenomenon of being sharper one edge thatn the other.
The new lens is considerably sharper in the centre from f2.8 to f5.6; also the difference in edge/corner sharpness between f2.8 and even f11 is not as pronounced as on the first copy. Diffraction at f16 and f22 is markedly less...AND I noticed less chromatic abberation at fewer places too. Mercifully, the autofocus has been quite spot on too.
At the extremes, I get a feeling of increased confidence: at 16mm, f2.8, I'm getting more zing than I do with my Canon 10-22mm at 10mm. The 35mm end seems sharper at more apertures than the first lens, though around the same as the 22mm end of the other zoom(I believe I'll sell my 350D and 10-22mm as a combo and get the "old" 5D later this year). I do reckon that 35mm is very passable indeed at f8 and f11, but if this were mission-critical, a prime would have to be the answer(not for me, as 35mm is not a fave length of mine). In short, this new arrival is humongously exciting in different ways throughout all apertures; as soon as one hits f3.5, the difference is noticeable; from 17-30mm is by far the most rewarding: I'm convinced that its performance, say, at 17mm f4, is greatly more "together" than examples of the 17-40L at f4, where the latter lens is already wide open. From 20-28mm, f5.6 to f16, I really am impressed with how it covers the "zones"(the wider apertures also give me many more possibilities). Its 2 remarkable showcase settings are 20mm at f8, and 24mm at f11.
Mind you, I did notice the first lens to have had a nice ability to "see into" the shadows at f11: however, this new lens just seems to have more "pop" and even saturation to it.
I never thought that one would have such a hit and miss experience with stuff that is designated "L": if anyone is considering this lens, I'd say, give yourself a few goes to get a good copy...and ask for a fresh pair of eyes from a friend if possible. Below are some examples from my test shots: all are uncropped apart from where I've indicated, so you can see the edges/corners as through my x1.6 350D
Firstly, a close-up of some tiny winter aconites in my garden:
at 35mm f2.8
and at 35mm f22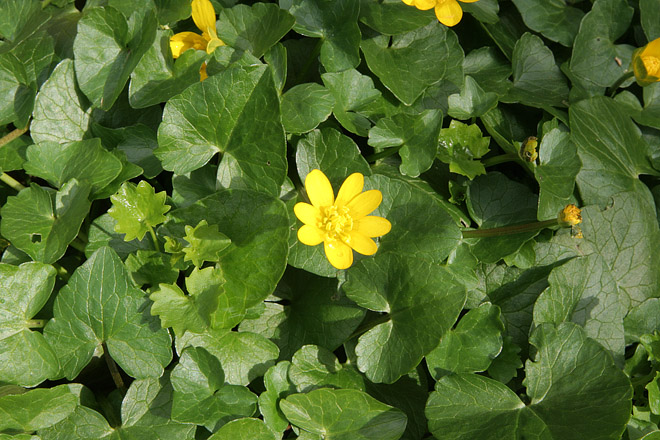 Now fully wide at 16mm: at
f2.8
and 16mm at f11, as it's nice to see the difference between a "weak" edge(f2.8) and the "superior" performance of f11. At 16mm, one would expect some softening, I'm told, because of the way the lens is necessarily designed:
As the differences take some seeing at some points in the frame, here are some 100% crops:
Left-hand edges:
....at f2.8...
...and at f11...
You'll see, then, that f2.8 does remarkably well at this wide extreme.
Now, here are the centres:
You'd expect the f11 centre , even at 16mm, to be very creditable(and imagine how it looks at the "friendly" length of 24mm):
But here's the surprise as we see the same at f2.8: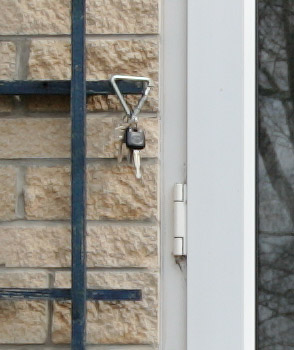 Right then, this is enough pixel-peeping, I think I'd better go outdoors in the next day or so.