My first outing with an Arsat 35mm f/2.8 tilt/shift lens on my 30D.
I discuss the lens in
This Thread.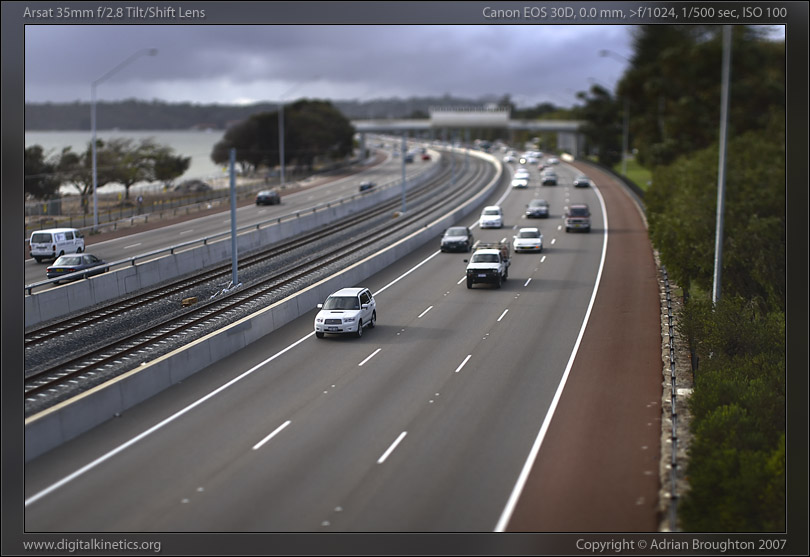 1. The obligatory "miniature cars" shot that everyone with a tilt/shift lens just has to take!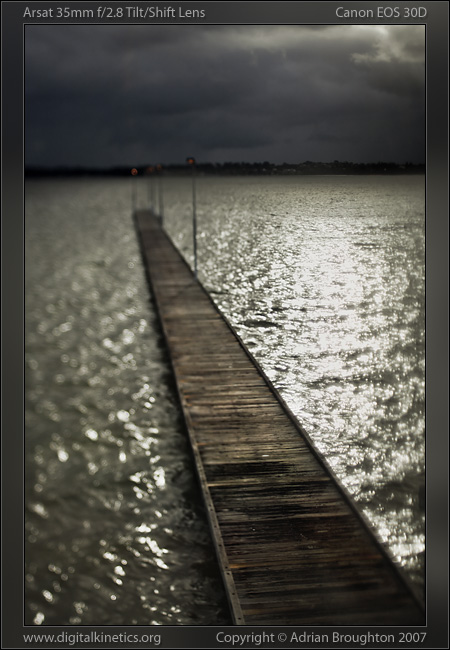 2. Taken from the same overpass as shot #1, this is a jetty on the Swan River beside the freeway.



3. I was experimenting with Shift to get this apartment block straight, and right on cue a lone kid appeared on his bike.



4. My favourite shot of the day - this is the kind of shot I wanted this lens for. The boat shed at Matilda Bay and my attempt to make it look something like the home of a character from a children's book.
I have photoshopped three of those shots, but I was only playing with the exposure and colouring of them. The detail and OOF (out of focus) areas are all exactly as they came from the camera.
This lens will take a fair bit of practice to master I think, and some careful thought about when and how to use it appropriately.
Looks like lots of fun ahead of me!