Welcome to the first new Shuttertalk photo challenge! This is a place to challenge yourself and get out to take some new and interesting photos. We'll be running a new Challenge every month, so join in and have fun!
For the challenge, enter one photo that represents your interpretation of the theme "Tools", that you've taken between now and the close of the entry period. Entries close midnight on April 21.
There are no right or wrong ways to interpret the theme, but how well your photograph captures it will be considered in the judging. For more information, please visit this discussion forum thread.
To enter, simply create an account with Shuttertalk if you haven't already, and upload your entry to the gallery.
Up for grabs are:
1 x Zenfolio Unlimited Plan (12 months of free membership, worth $50 USD)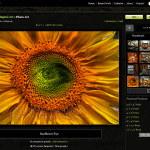 Will be awarded to the winner of the challenge.

Zenfolio is a photo and video hosting service, and is the ultimate destination to present your photos and video clips online. The Unlimited Plan allows unlimited storage, high definition video hosting, and the ability to use your own domain name to point to your gallery.

More details on Zenfolio here.
1 x LensCapTrap Pro Kit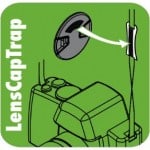 Will be awarded to a randomly selected participant.

LensCapTrap is a simple way of making sure your lens caps stay where you want them. The Pro Kit contains 5 lens patches and 2 strap strips/carriers.

We recently reviewed the LensCapTrap here, and more details are available here.
All the best for the photo challenge – I hope it will be an enjoyable and fun experience for all.