We trust you enjoyed our last photo challenge – the month of May brings a new photo challenge, with a new theme and more relaxed guidelines. For this challenge, enter up to three photos that represents your interpretation of the theme "Long Time", that you've taken in the past year. In addition to still photos, this challenge is open to video as well. Entries close midnight on May 21.
There are no right or wrong ways to interpret the theme, but how well your photograph captures it will be considered in the judging. For more information, please visit this discussion forum thread.
To enter, simply create an account with Shuttertalk if you haven't already, and post your entry to this discussion thread.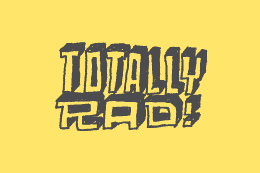 This month's photo challenge is sponsored by Totally Rad, and up for grabs are:
1 x The Original Totally Rad! Lightroom Presets Pack (valued at $99 USD)

Will be awarded to the winner of the challenge.

The Totally Rad Lightroom Presets are a groundbreaking set of 103 Lightroom Presets, encompassing 51 unique tools, which will help take your images from bland to bitchin in record time. The Totally Rad Lightroom Presets allow you to choose from Lite, Medium, or Strong versions of most tools for more power and possibilities for your photos.

Click here for more details on the The Original Totally Rad! Lightroom Presets Pack.
1 x AMPED Presets Pack For Lightroom 4(valued at $49 USD)

Simply like our Facebook Photo Challenge post, or share it on Facebook using the buttons below, and one lucky winner will be randomly selected at the close of the competition.

AMPED Presets for Lightroom 4 take the strengths of LR4 and magnify them, using LR4's new RGB curves feature to supply a spectrum of color tweaks for your images. With 20 presets, each coming in light, medium, and strong versions, you'll have a heap of options for adding just the right character to your photos.

Click here for more details on the Totally Rad AMPED Presets Pack.

Thanks again to our sponsor for this month's photo challenge. Apart from providing the prizes, Totally Rad are also offering a 15% discount code for use in their store. Simply enter the code 1222SHUTTER at checkout to take 15% off the price.
All the best for the photo challenge – I hope it will be an enjoyable and fun experience for all.