Deciding whether to take out insurance dedicated to your camera involves weighing several factors. The factors will be unique to you, so while the answer to this question will be a personal decision, the short answer is this:
Yes, you should consider insuring your camera if:
The value of your camera greater outweighs your financial ability to replace it
You have an increased risk factor to hazard or damage
You use your camera professionally (to make a living)
We typically carry insurance on the things we cannot afford to replace (or do not fully own) like our homes and our cars. However, you can insure just about anything you want to. The question becomes, does the cost of an insurance premium outweigh the risk of your camera being damaged or lost due to theft?
What is the value of your camera?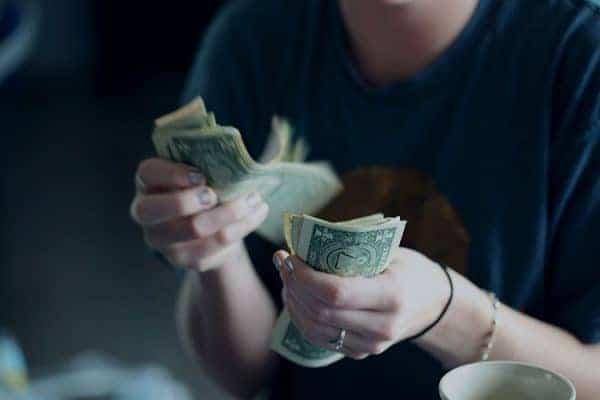 Earlier this year a Stanford University study found consumers often overestimate the likelihood of a hazard causing loss or damage to their property, resulting in overspending on insurance and warranties. Only you can decide whether or not you could afford to replace your camera if you had to, but consider this: if the cost of your camera is similar to that of your refrigerator, your washer, and dryer, your treadmill or other expensive electronics in your home, and you carried insurance/warranties on all these things, the likelihood that they would all break/be stolen/get damaged is pretty low. So, you would probably be paying more in insurance premiums than the cost would be to replace one of those items.
However, if the cost of your camera is closer to that of your car (especially if you've financed it) you'll want to think a lot more seriously about insuring your property. Even though the likelihood of needing to replace it stays the same, the risk goes up when the cost of your camera goes up.
Something else you want to consider when determining value is the actual cost to replace your camera. Technology has developed tremendously in the last decade – it's very possible the features you're looking for in a camera are much cheaper to acquire now.
What are the risks?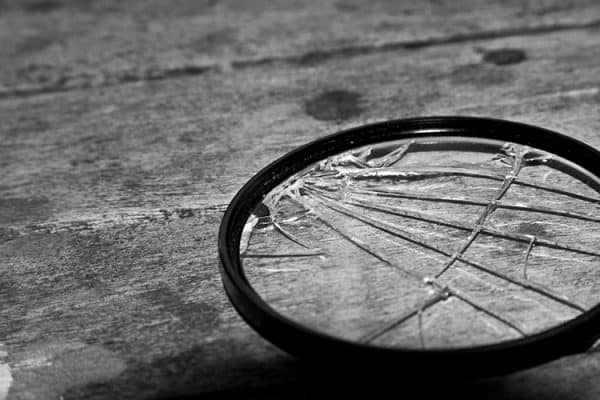 When deciding to insure your camera (or anything) you want to evaluate the risks.
One of the biggest risks of owning an expensive piece of equipment like a camera is financial –  if you paid a hefty price tag for a high-end professional camera (in the $15k range) your financial risk in the event of a hazard is substantially greater than someone who paid $500 for their camera.
Other obvious risks are theft and damage. Theft, could be theft from your home, theft from your car, or theft at or in route to a shoot. We're all somewhat subject to theft of any kind, but if you happen to live in a high crime area, or you often find yourself in precarious situations for shoots, this would be increased risk.
Assessing your risk of damage is a little trickier. Damage could be anything from you tripping and dropping your camera, to heavy rain that gets through a roof leak you didn't know you had and happens to drip water all over your camera.
So, think about all the hazards that could happen to you, and consider the likelihood. If the answer is "damage and theft hazards to my camera are just ask likely to happen to me as to anyone else" then you probably don't have any increased risk. But if you can identify a hazard that's riskier to you (i.e. you live in an area known for frequently getting slammed by hurricanes) you'll want to look further into insuring your camera in some capacity.
Using your camera professionally?
This is a game changer. If you are using your camera to generate your livelihood, the value of your equipment goes up AND your risk goes up.
Now, when you evaluate the risks, you're not just talking about the monetary cost of your camera, but you're talking about the value of income lost in the event you no longer have a camera to use.
Not only that, but if you've built a business and have clients that depend on you, you're also risking the reputation of your business – for example if you have to cancel appointments or booked events.
Furthermore, if you're using your camera professionally it's likely you have other expensive equipment needed to operate your business, so you want to take that into consideration as well when you assess value.
Of all the factors we've mentioned in favor of getting insurance on your camera, using your camera professionally is arguably the most important. Even if photography is just your side hustle, you'll want to seriously consider not only equipment insurance but also liability insurance. Some states even require you to carry a certain level of insurance to operate professionally, so you'll want to make sure you're meeting the minimums.
How do I go about finding the right insurance for my camera?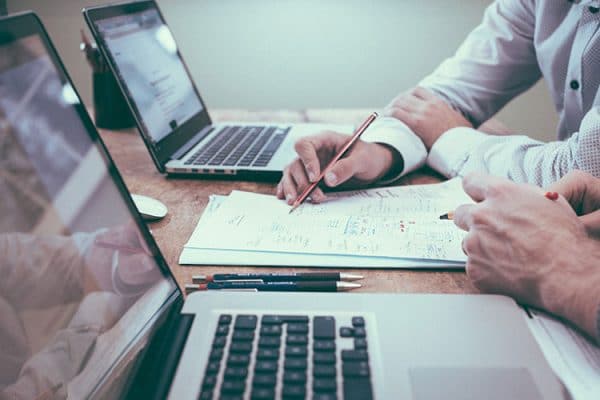 If all this insurance talk has piqued your interest, you're probably wondering where/how to find insurance for your camera. This question has two answers.
Options for the amateurs and enthusiasts:
Check the specifics on your current renters or homeowner's insurance. It's very likely your camera is already insured against perils in your home. Homeowners/renters insurance will also often cover your personal property if it is damaged or lost due to theft while in your car, but again you'll want to get the specifics from your insurance agent.
Even if your camera is already covered in this capacity, you'll want to call your insurance agent and get a rider provided for your camera. You do so by providing the specific brand, model and serial number and a copy of your receipt.
Purchase a policy dedicated to your camera through a company like Worth Ave. Group, who specialize in private consumer insurance on electronic devices. In fact, Worth Ave. Group has partnered with Progressive, so if you already have some type of insurance policy through Progressive you may be able to bundle your policies.O ther major insurers like State Farm offer Personal Articles Policies which would cover a camera (or other expensive personal items of your choosing).
Options for the professionals:
Organizations like ASMP, PPA or APA provide photo equipment insurance to their members (depending on membership) or can connect you with underwriters who specialize in photographic business insurance (covering liability as well), however, these benefits are typically only for members.
Most major insurers offer Business Insurance Coverage, but if you go this route you'll want to find one that specializes in Photography Business Insurance. Nationwide, The Hartford and Allstate all offer policies specific to photographers.
Cost of Camera Insurance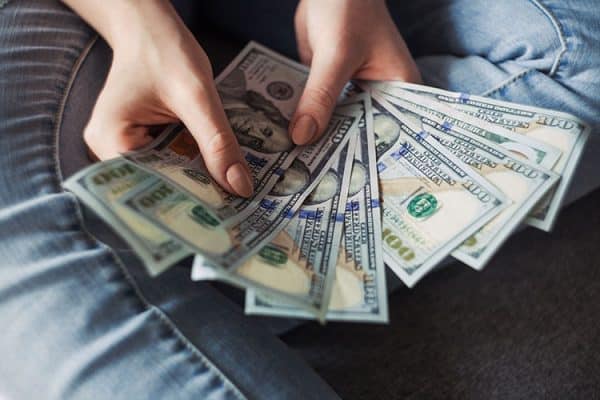 If you've read this far and decided camera insurance is a good idea for you, there's no doubt you want to get down to the numbers: what's it going to cost?
The answers to this question could be all over the board depending on whether or not you're a professional, whether or not you have existing home insurance, and what type of coverage your looking for. But here's the short answer:
Home Contents Policy (may increase your monthly premium by about $10)This type of coverage is an extension of your existing homeowners or renters insurance. It's cheap, but bear in mind it won't cover accidental damage.
Photographer Membership (about $300/year) This coverage is limited to your gear and may have lower payout limits than other types of policies.
Personal Property Floater (about $300/year)This is a stand-alone policy that covers equipment only and is not an extension of any type of coverage or existing policy. Premiums will vary depending on coverage type, limits, and deductibles.
Other Ways to Protect Yourself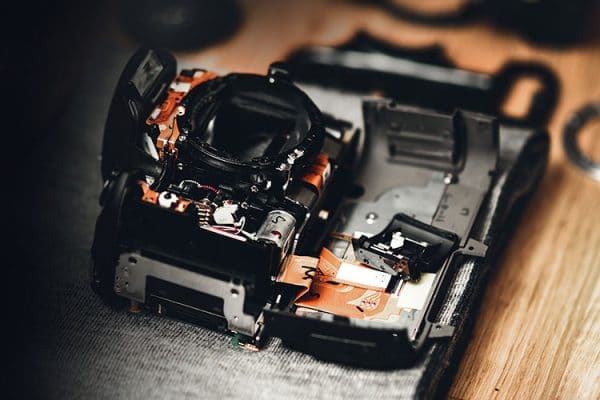 Warranties: At the time of purchase or soon after (usually within 30 days of purchase), the manufacturer of your equipment will usually offer warranty coverage for purchase. Check out Canon's coverage plans, for example.
Temporary Coverage: Just because you purchase coverage today doesn't mean you have to carry it for life. Purchase a policy for one year, and during that time make monthly payments to yourself to create a camera "reserve". Once you've acquired the desired amount, discontinue your coverage.
Technology: Use all the tech-hacks out there you can. Put a GPS tracker on your camera, use an alarm system, and most definitely register your device with the manufacturer.
Once you find the right option for you and your equipment, read ALL the fine print. Ask your insurance agent ALL the "what if" scenarios you can think of. And make sure to reevaluate your coverage annually. You may find you need to change or increase your coverage, or you may find a better rate elsewhere.