A big thank you to everyone who participated in The Great Shuttertalk BlackRapid Giveaway, to celebrate our site redesign. The response has been truly great, with visitors and new members pouring in from all over. I hope everyone has had the opportunity to experience the friendliness of the community first hand, and to those that are new forum members, we truly bid you a warm welcome.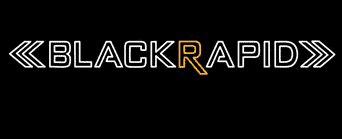 Without further ado, here are the winners of the prizes:
1 x BlackRapid RS-7 Curve camera strap, valued at $58.95 USD
Randomly selected from those that liked our Facebook page: Angela Van Rijs!
1 x BlackRapid SnapR20 3-in-1 bag/strap, valued at $39.95 USD
For making the 80,000th discussion forum post (or rather 80,002 to be exact): NT73!
1 x BlackRapid RS-Sport camera strap, valued at $69.95 USD
For posting a photo in our showcase forum, and having the most non-owner replies: squirl033!

Congratulations again to the winners, we will be in touch shortly to deliver your prize. Also a big thanks to everyone who joined in the fun — stay tuned for more giveaways and competitions in the near future.
And finally, a huge shout out to BlackRapid who have been super generous and an absolute pleasure to work with.