Canon vs. Nikon may be the longest standing debate in the history of photography.  There are thousands of books and articles detailing the differences between the two most popular brands of cameras.  When deciding between your new Canon or Nikon camera purchase, one of the factors you want to consider is the cost of interchangeable lenses.
Both Canon and Nikon camera bodies come with kit lenses for the basic photographer.  But as you begin to learn more about your camera and the type of photos you most often take you're likely going to upgrade your lenses from the kit options.  Knowing that's down the road, it's good to check out a price comparison of Canon vs. Nikon lenses as part of deciding which camera to invest in.
Which lenses are cheaper to buy, Canon or Nikon?  In general, both Canon and Nikon sell the same types of lenses for each type of photography (landscape, weddings, sports, etc.) and the price comparison between both is also similar.  Understanding the factors that go into purchasing a lens will help you select the lens with the best quality for the lowest cost.  Below you'll find a comprehensive price comparison for Canon vs. Nikon lenses to help you with your decision making.
Price Factors To Consider When Buying a Camera Lens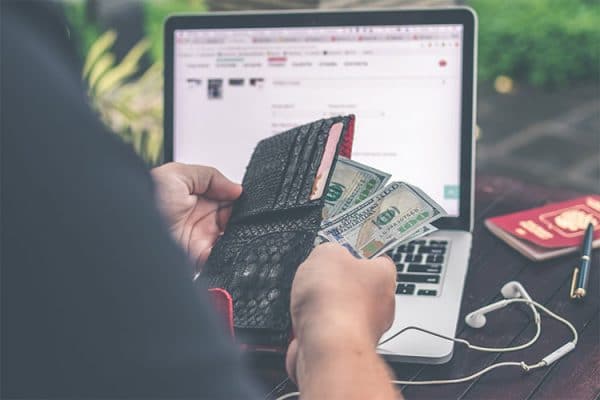 If you're interested in upgrading a lens for the first time beyond what came in your original camera kit, there are some basic lens features that you'll want to know when you purchase.
Understanding these features can help you better understand why two lenses that look similar on the outside might be sold at very different price points.  Considering these factors will also help you to make sure you're comparing apples to apples across Canon and Nikon lenses.
Focal Length – Focal length and aperture measures can dramatically change the price and functionality of the lens you purchase. Focal length is a measure (in mm) of how wide the angle of view is for the lens.  It's usually found in a range on the side of the camera lens.  The higher the focal length, the more zoom a lens has.  Both Canon and Nikon manufacture lenses in a variety of focal lengths.
Aperture – Aperture range will change the range of what is in focus in your image. It can also dramatically change the cost of a lens and what type of photography it's best for.   When buying a lens, the lowest aperture possible (number found after "f" on the lens body) is generally the best.
Glass Quality – Another factor that goes into the price of a lens is the quality of the glass. Lower quality glass in lenses can distort images and cause issues in difficult lighting conditions.  Both Canon and Nikon continue to elevate the technology used to make camera lens glass, but it's worth reading the details of each lens to make sure you're getting the best quality.
Types of Lenses
Before you start shopping for new lenses, you'll want to know before purchasing a lens is what you plan to use it for. A good multipurpose lens can elevate your portrait and landscape photography both.  However, if you plan to shoot flowers, sports, or wildlife you might be better off choosing a different product.  Most photographers start to specialize in lenses that match the types of photography they shoot the most.  Breaking apart lenses into their defining categories is the easiest way to compare price of Canon and Nikon lenses.
Landscape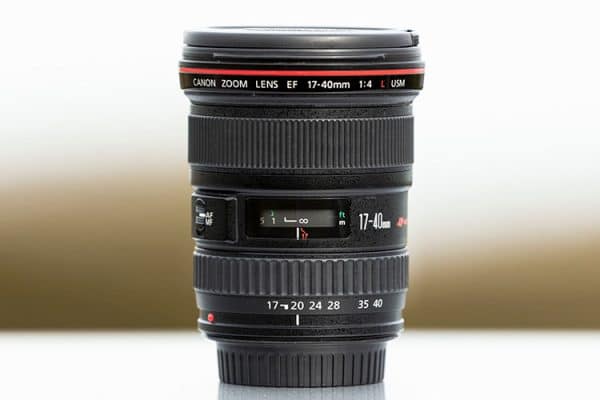 As one of the most popular genres of photography, landscape lenses are often where beginning photographers look to add a new lens.   Landscapes and travel photography demand that lenses produce both high-quality images and are lightweight and easy to use.  Focus on getting as much speed (a fast prime lens) and then something that's functional at a good range of focal lengths including wide-angle and zoom.
Both Canon and Nikon offer some of these one-size fits all landscape and travel lenses as well as some specialty lenses if your budget allows.
Nikon:
AF NIKKOR 24 mm f/2.8D – $394
AF-S NIKKOR 14-24 mm f/2.8G ED – $1599
AF-S NIKKOR 24-70 mm f/2.8G ED – $1449
AF-S NIKKOR 70-200 mm f/2.8E FL ED VR – $2149
Canon:
Canon EF-S 24 mm f/2.8 STM – $129
Canon EF 16-35 mm f/4L IS USM – $999
Canon EF 24-70 mm f/2.8 II USM – $1599
Canon EF 70-200 mm f/2.8L IS III USM – $1899
Portraits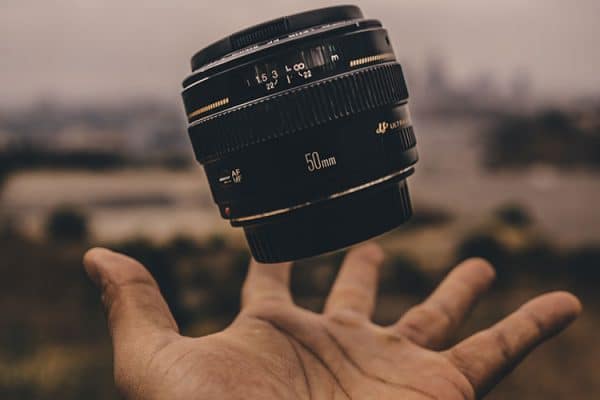 For many years, portrait photographers have sworn by two lenses, the 50 mm f 1/8 lens and the 85 mm f/1.8.  Both of these prime lenses provide tack-sharp images time after time and will be a trusty standard in your camera bag.  Canon and Nikon offer similar selections for portraits and some specialty options.  Here's the breakdown for Canon and Nikon's most popular portrait lenses:
Nikon:
AF NIKKOR 50 mm f/1.8D – $134
AF-S NIKKOR 85 mm f/1.8 G – $429
AF DC-NIKKOR 135mm f/2D – $1394
AF-S NIKKOR 24-70 mm f/2.8G ED – $1449
Canon:
Canon EF 50 mm f/1.8 STM –  $125
Canon EF 85 mm f/1.8 USM – $349
Canon EF 135 mm f/2L USM – $999
Canon EF 24-70 mm f/2.8 II USM – $1599
Weddings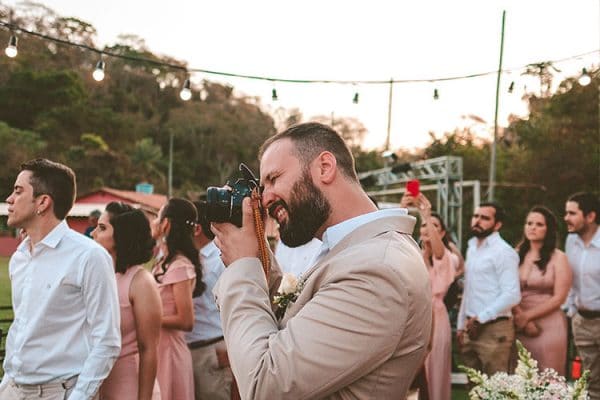 Asked to shoot your friend or family member's wedding and want a lens upgrade for the special event?  You'll want to make sure you've got some good options in your camera bag to capture both the standard family portraits, the candid action shots, and a macro lens for details like flowers and rings.  Canon and Nikon offer options for all of these lens styles.  Here's a price breakdown for the 5 key lenses for wedding photography:
Nikon:
AF-S NIKKOR 50 mm f/1.8G  – $199
AF-S NIKKOR 85 mm f/1.8 G – $429
AF-S NIKKOR 24-70 mm f/2.8G ED – $1449
AF-S NIKKOR 70-200 mm f/2.8E FL ED VR – $2149
AF-S VR Micro-NIKKOR 105 mm f/2.8G IF-ED – $809
Canon:
Canon EF 50 mm f/1.8 STM –  $125
Canon EF 85 mm f/1.4 IS USM – $1499
Canon EF 24-70 mm f/2.8 II USM – $1599
Canon EF 100 mm f/2.8 L Macro IS USM – $749
Canon EF 70-200 mm f/2.8L IS III USM – $1899
Sports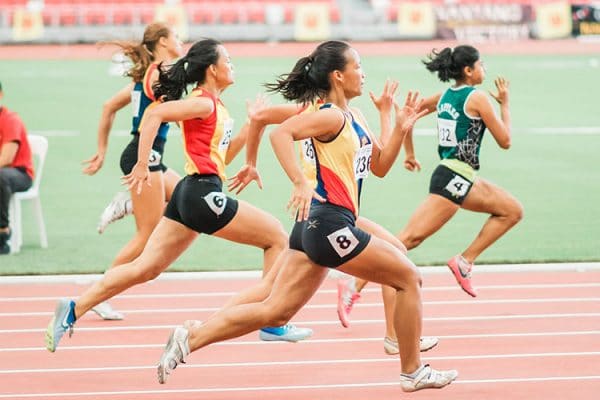 For sports photography, it's all about stopping the action in compelling ways.  Traditionally, sports lenses are thought to be expensive and out-of-reach for the hobby photographer.   However, both Nikon and Canon offer some options to help you get the tack-sharp images of your family's outdoor adventures and from the sidelines of your kid's soccer games.  Check out these lens offerings for good sports photography options:
Nikon:
AF-S NIKKOR 14-24 mm f/2.8G ED – $1599
AF-S NIKKOR 24-70 mm f/2.8G ED – $1449
AF-S NIKKOR 70-200 mm f/2.8E FL ED VR – $2149
Canon:
Canon EF 16-35 mm f/4L IS USM – $999
Canon EF 24-70 mm f/2.8 II USM – $1599
Canon EF 70-200 mm f/2.8L IS III USM – $1899
Wildlife
Along with landscape and sports photography, wildlife photographers demand a lot from their lenses.  Tack-sharp photos of animals on the move can be hard to achieve.  Add in the dust, dirt, and grime that comes along with shooting outdoors and you're now looking for the lens with the best durability as well.  Most wildlife photographers look for the longest and fastest lens for the best price.  However, that puts the cost of these super-telephoto lenses out of reach for many photographers.  If you're heading on safari or on a backyard birding excursion, price check these Canon and Nikon lenses for wildlife photography:
Nikon:
AF-S DX NIKKOR 18-300 mm f/3.5-6.3 G ED VR – $999
AF-S NIKKOR 80-400 mm f/4.5-5.6 G ED VR – $2,099
AF-S NIKKOR 200-500 mm f/5.6 ED VR – $1,259
AF-S NIKKOR 600 mm f/4E FL ED VR – $12,299
Canon:
Canon EF 70-200 mm f/4L IS USM – $999
Canon EF 100-400 mm f/4.5-5.6L IS II USM – $1,799
Canon EF 800 mm f/5.6 L IS USM – $12,999
Macro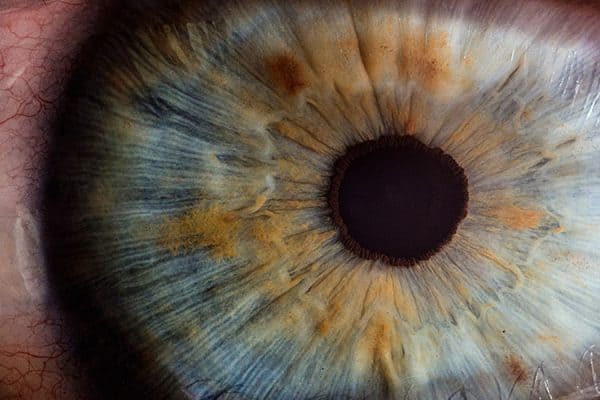 Flowers and still life shots are some of the first things that hobby photographers practice shooting with their DSLR.  If you find yourself regularly taking close-up shots, you may decide that a macro lens is a good addition to your camera bag.  Some entry-level lens kit will attempt to sell that your zoom lens functions as a macro.  However macro lenses provide the best magnification and image quality without distortion.
Macro lenses come in short lengths (good for low light, macro and some portraits) as well as standard macro lenses (shooting about 9-11 inches away from the subject in good lighting) and telephoto macro lenses (shooting up to 2 feet away).   Check out these top-notch macro lens options from Nikon and Canon to elevate your food and nature photography:
Nikon:
AF-S DX Micro NIKKOR 40 mm f/2.8G – $279
AF-S DX Micro NIKKOR 85 mm f/3.5 G ED VR – $559
AF-S VR Micro NIKKOR 105 mm f/2.8 G IF-ED – $809
AF Micro NIKKOR 200 mm f/4D IF-ED – $1794
Canon:
Canon EF-S 60 mm f/2.8 Macro USM- $399
Canon EF 100 mm f/2.8L Macro IS USM – $749
Canon MP-E 65 mm f/2.8 1-5x Macro Photo – $1,049
Canon EF 180 mm f/3.5L Macro USM – $1,399
Lenses under $300
For many beginning photographers, the Canon vs. Nikon lens price comparisons above can cause a bit of sticker shock.  If you're not sure how much you'll use your new camera or aren't looking to invest thousands of dollars in new lenses, there are some good options from both manufacturers under $300:
Nikon:
AF-S DX NIKKOR 35mm f/1.8G – $179
AF-S NIKKOR 50 mm f/1.8G  – $199
AF-S DX NIKKOR 18-55mm f/3.5-5.6G VR II – $249
AF-S DX VR Zoom-NIKKOR ED 55-200mm F4-5.6G – $249
Canon:
Canon EF-S 24 mm f/2.8 STM – $129
Canon EF 50 mm f/1.8 STM –  $125
Canon EF-S 10-18mm f/4.5-5.6 IS STM – $269
Canon EF-S 55-250mm f/4-5.6 IS STM – $299
What about Third-Party Lenses?
The price comparisons above are exclusively for Canon and Nikon lenses.  As the most popular camera brands on the market, it's the best scope to only review Nikon and Canon lenses for an article like this.  However, you may be wondering about other third-party lens options in each of the categories above.  Third party lenses, those made by other companies like Sigma, Tamron or Zeiss are designed to be compatible with mounts for popular camera brands like Canon and Nikon.
For many years, professional photographers came down hard on the quality of third-party lenses.  However, in recent years, third-party lenses have elevated to match the quality of many Canon and Nikon high-end lenses.  In addition, third-party lens manufacturers have begun identifying the gaps in the Canon and Nikon product lines and producing lenses specifically to address these missing focal lengths and ranges.  Canon and Nikon can't manufacture every possible lens, so other companies like Sigma and Tamron are filling in to offer more products for DSLR photographers.
If you're considering purchasing a new third-party lens in any of the categories above, carefully read the reviews before you buy.  Some are worth the savings and others you'll sacrifice too much in image quality over the standard Canon or Nikon lens.
Other Factors to Consider when deciding between a Canon or Nikon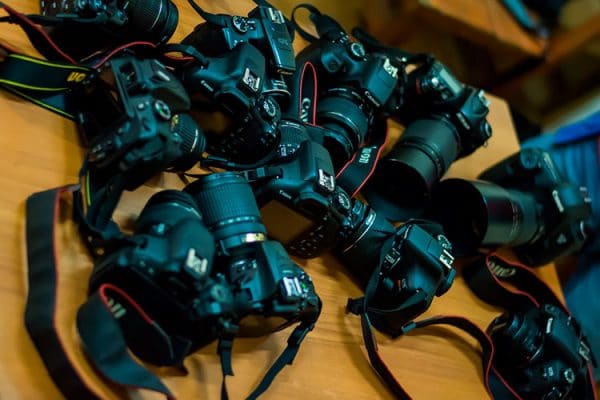 While lens price can be a major factor as you enter the DSLR market or look to upgrade your equipment, there are several other factors you should consider before deciding between a Canon or Nikon.
Compatibility with your other equipment – While it may be tempting to jump to a more affordable option for lenses with your new upgrade, one thing to consider is how compatible the new camera will be with your existing equipment if you have any. Some kit lenses can interchange with other camera bodies of the same brand or work with a mount adapter for your new camera body.  Others may not, which means you'll be investing in more equipment.  The same applies to lens filters, remote shutter releases, and external flash.  Even though you may save on lenses, you may end up spending more on new accessories.
Used gear on the market – While Canon and Nikon share much of the DSLR market, Canon continues to dominate the availability on the used gear market. If the ability to pick up affordable used gear is important or selling your own gear easily when you're interested in an upgrade, you may want to consider one of the brands over the other depending on what's more popular in your local used camera gear market.
Ergonomics – Not all cameras are the same when it comes to what fits best in your own hands. The ergonomics and usability of camera bodies vary between manufacturers.  Sometimes the most expensive or your preferred camera brand, may not be the one that feels the best in your hands.  Spend some time holding the camera or carefully read reviews online about the ergonomics of the camera body before you decide between your next Canon or Nikon.
Video Capabilities – Although not all photographers are willing to admit it, video is quickly becoming just as important for capturing and sharing images. The differences in Canon and Nikon's video capabilities in their recent models is quite dramatic.  Consider how often you use video now and how often you might in the future when you're selecting between the two brands.
Related Questions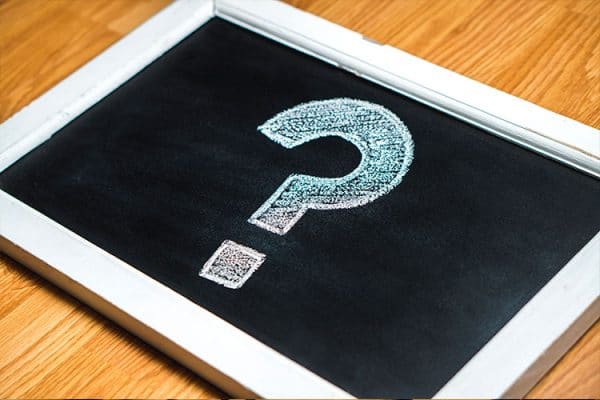 Can you use old film lenses on a Canon or Nikon DSLR?
You may be surprised that in some cases, you may be able to use your old film lenses with your new DSLR.  Canon has used the same lens mount system since 1987.  Nikon's has been around since 1959.  If you have a lens that dates back around then, you should be able to get it to attach to your camera body.
That being said, you'll need to consider the biggest change in lens technology:  autofocus.  Canon's autofocus has always been in the lens, which means you'll need to manually focus the lens with the focus ring.  The autofocus on your DSLR won't be able to communicate with the lens.  For most photographers, this is a deal-breaker for using an old Canon lens.  It's just too cumbersome to get tack-sharp images by manually focusing every time.
Nikon cameras have used both in-lens and in-body autofocus over the years.  Depending on your camera and your lens, you may be able to get your DSLR's in-camera autofocus system to work with an older lens.  Nikon maintains a list of camera bodies and lenses online to help you determine if your film lenses will work with your DSLR.
What is image stabilization?
One of the 'extras' you may see in the features section of online lens reviews is image stabilization.  Also called vibration reduction, image stabilization helps improve the sharpness of photos by correcting for hand movements.  It's especially important for slower shutter speeds and lenses with longer focal lengths (100 mm or more).
Many camera bodies have built-in anti-shake features which reduce the need for image stabilization in the lenses.  This feature shifts the image sensor inside the camera body to compensate for hand movements when you're shooting. Image stabilization in the lens uses a floating element in the lens itself to adjust for camera shake.
Image stabilization will dramatically increase the price of a lens.  It's also good to know that for most subjects, the best image stabilization doesn't come from either the in-camera stabilization or the lens image stabilization.  The best, tack-sharp photos happen by mounting your camera to a sturdy tripod and using a remote shutter release. If you're using a tripod, be sure to turn image stabilization off, as the camera will still continue to try to compensate for vibrations and may decrease the image quality.
What camera accessories are worth spending more money on?
If you're just assembling your first camera equipment, or if you're looking to upgrade some of your gear, there are some accessories that are worth spending more on to get a premium product.  While it's possible to skimp in other areas, choosing high-quality purchases for these items is worth it to elevate your photography.
Camera strap – So many photographers go with the camera strap that was attached to the body in the manufacturer's box. Yet for not a lot of extra money, you can get a strap that's far more comfortable to wear and ensures that your camera stays as secure as possible whenever you're shooting.
Tripod – Spending a bit more on your tripod is something you'll never regret. Especially if the alternative is watching your camera tip over in the wind or missing the perfect lighting because your basic tripod is too clumsy to set up and take down. Spend the extra money to get a high-quality tripod that can handle the weight of your body and your heaviest lens.
Extra batteries – The more experience you have with shooting, the more you'll discover how important it is to have enough extra battery packs handy for your camera. Spending cash to get a high-quality backup battery or two is worth it to avoid missing out on the best shots.
High-quality memory cards – Memory cards come in all different price points with hundreds of different options on the market. Purchasing a high-quality memory card is a no-brainer.  It reduces the chances of chip failure and gives you the best processing speeds.