There are so many different accessories you can buy for your camera that it can become a bit overwhelming.
One essential piece of equipment that you should consider investing in though, is a speedlight.
I'll go over what a speedlight is, how it works, and show you some great examples of what they can do as well as some of my favorite speedlights.
What is a Speedlight?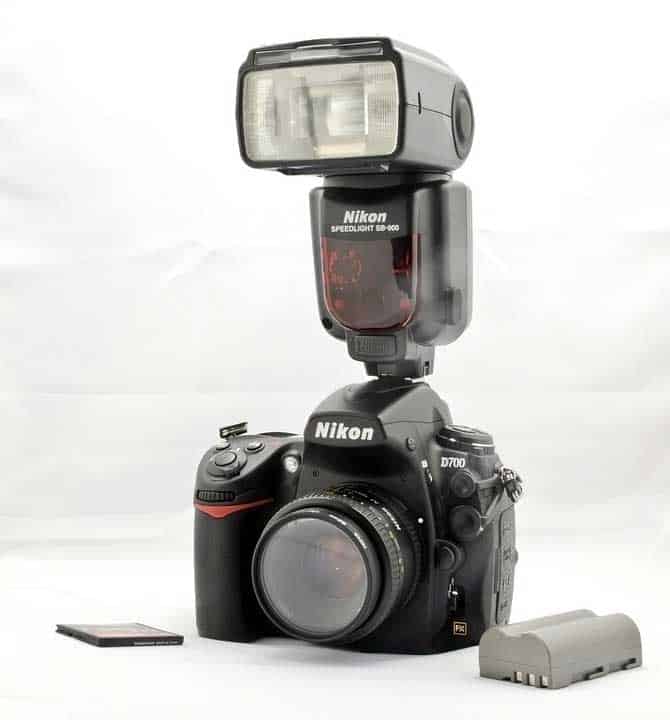 A speedlight is basically an external flash unit that can be attached to your camera.
It sits on top of your camera and provides you with 'more' flash.
You may be thinking to yourself, 'Why can't I just use the flash that is already on my camera?', and this is valid. However, built-in flashes face a series of restrictions.
How many times have you taken a picture with flash that didn't light everything up the way you wanted it to?
When you use the flash on your camera, you can only aim the light in one direction.
With a speedlight, you can alter the angle of the flash and create a more dynamic range of lighting
We've all taken pictures where the subjects ended up with red eyes.
With a speedlight, you can entirely avoid that problem.
Other advantages include an increase in light, ability to control direction, and better light quality.
Speedlights allow you to manipulate the flash to your liking.
Speedlights are also portable and great for smaller shoots where you may not have enough room to set up a full lighting display.
If you are doing a small shoot in a compact area, speedlights can provide the light you need without taking up too much room.
Although many photographers attach a speedlight to their cameras, it can also be used remotely.
For example, say you are having a photoshoot where you need really intense light.
Mounted speedlights can be moved closer to the subject creating a more intense light.
Speedlights and Umbrellas?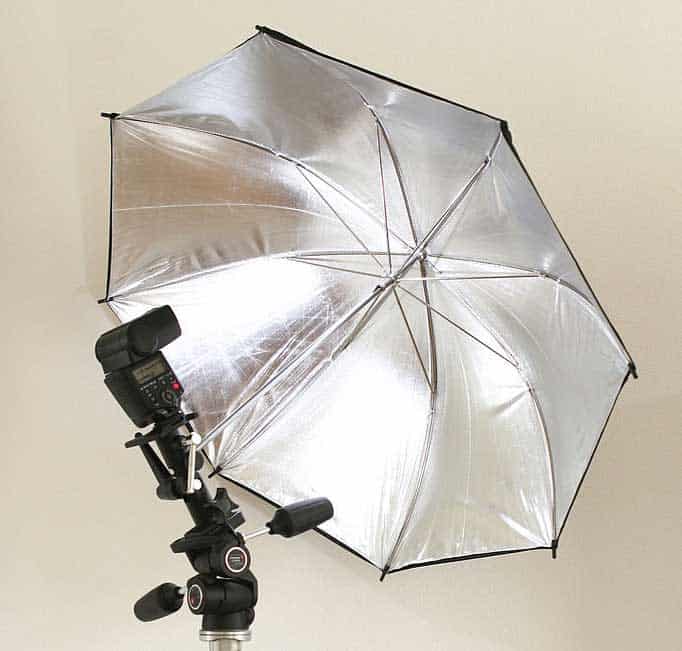 You may have seen photographers set up a speedlight pointing at an umbrella instead of what they are taking a picture of.
There are different types of umbrellas that can be used with a speedlight, but they are mainly used to soften and spread out light.
When you take a picture with a speedlight, you are aiming a direct beam of bright light at your subject, but an umbrella spreads that light out in the photo.
This technique is common in headshots so the person will look natural and not overly bright.
Photographs with umbrellas can be taken several different ways. For example, if you want a soft, even light that is spread across the frame, you may want to have a set up like the one pictured above.
The speedlight is pointed away from the subject and into an umbrella.
You can also shine the light directly though the umbrella so you have a soft light that is focused on the subject rather than spread out.
Pictures taken with Speedlight
Now you know what speedlight is, but let's look at examples of pictured taken using one.
The three pictures below are all taken using a speedlight.
Notice the differences between the pictures and how they would look if they were taken with built-in flash or no flash at all.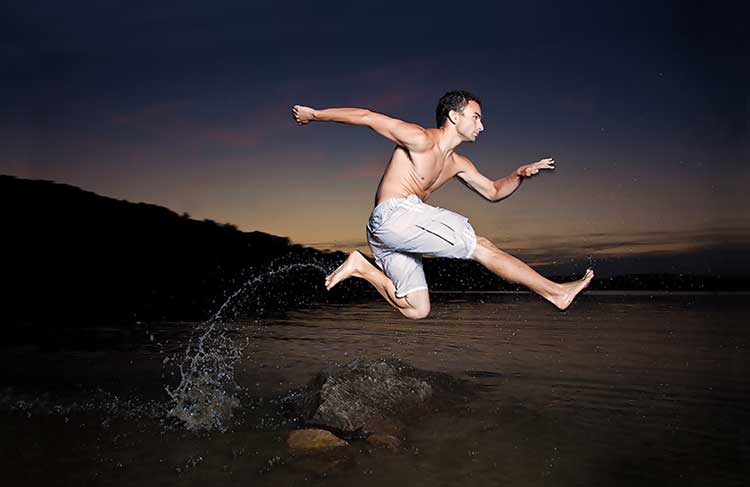 The speedlight in the picture above helped focus on the subject, creating a direct line of light. This is one of the benefits of using a speedlight.
While built-in camera flash can diffuse the light to areas like the rocks or water in the background, a speedlight points the light directly at the subject.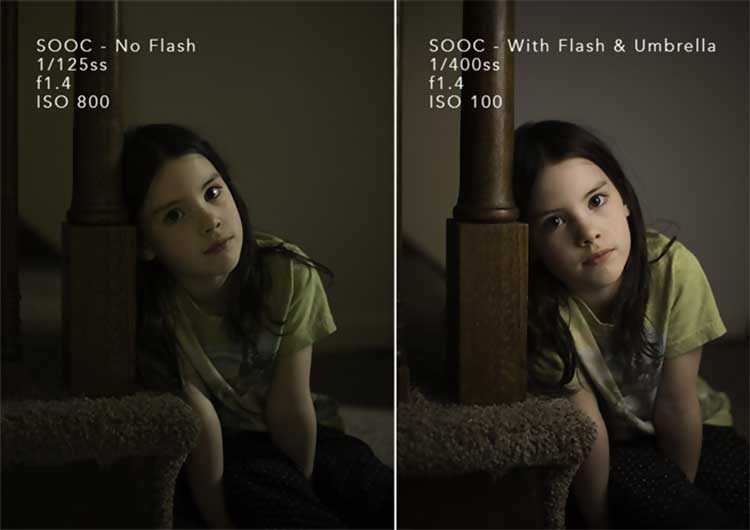 This is an example of a photograph taken with a speedlight and umbrella.
The picture on the left didn't use any flash, and you can see that the girl appears dim and less visible.
Rather than using a built-in flash, the photographer uses an umbrella to make a softer light.
Softer light is good for portraits because harsh light creates too much contrast and can create an overexposed picture.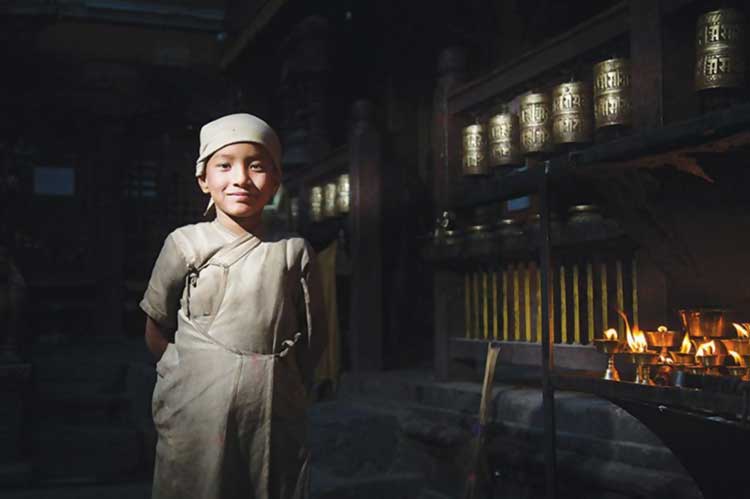 In this photograph, you can see that a speedlight was used and pointed directly at the boy.
Speedlight is great for night photography where the subject may blend in with the frame.
If no flash was used, you obviously wouldn't be able to see the boy.
But, if a built-in flash was used, the entire frame would be bright and not create enough contrast with the shrine behind him.
Before Using a Speedlight?
Using a speedlight is great, but is there anything to be aware of before using one?
Much like any photography accessory, there will be times when they aren't necessary or could affect the quality of a photograph.
Even though speedlights create additional light, sometimes that may not be enough.
For example, if you need a lot of lighting for a photoshoot, it would be unwise to use speedlights.
It would better to use a monolight. This is basically a giant flashlight that provides 4x more light output than a speedlight.
Using a speedlight is also not easy.
You want to create a light that captures the subject and creates pleasing shadows, but this takes precise placement.
If the speedlight is a little off-centered, it could completely change how your image will look.
Fortunately, these cons are easy to move around!
It takes practice to properly use a speedlight, and if it's not the right piece of equipment for a certain shoot, there are plenty of others that you can use in its place.
Overall, speedlights make for a lightweight and portable, focused light source so it's always good to have one on hand. 
What Speedlight Should you Buy? 
There are tons of different speedlights out there to buy.
Some are incredibly cheap while others are on the more expensive side.
Ultimately, it depends on the quality of speedlight you want.
Below are a few popular buying options, but if none of them seem right for you, there are still other options out there!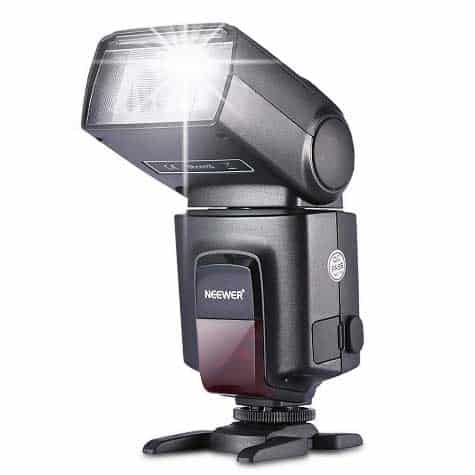 Neewer TT560 Flash Speedlite
This speedlight can be used on almost any camera brand, you don't have to worry about it not attaching to your camera.
The light on this can rotate both vertically and horizontally so you can change the focus of an image.
The best thing about this speedlight is that it's only $30.99!
With some lights being over $200, this is definitely a great deal.
If you are skeptical about the low price and think that the quality may be low, this light has over 3,000 reviews on Amazon and is an 'Amazon's Choice' product.
Many customers who bought this light attached pictures in their review, so if you are interested in what pictures with this light look like, head to the Amazon review section!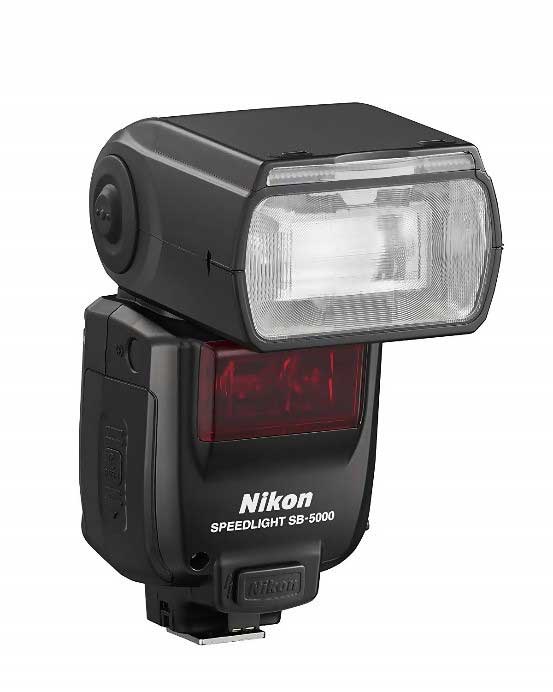 Nikon SB-5000 AF Speedlight
Price: $596.95
See Price Amazon and Nikon Website
This speedlight is a bit more than the $30 one listed above but has way more features.
If you have a Nikon camera and want to start getting serious about photography, this is a great choice.
The features for this speedlight as listed on Nikon's Amazon page include;
Radio Control Advanced Wireless Lighting
Cooling System for 100 Consecutive Shots
Compatible with Nikon i-TTL
Guide Number: 113′ at ISO 100 and 35mm
Zoom Range: 24-200mm (14mm with Panel)
Tilts from -7° to 90°
Rotates Left & Right 180°
Info Button for Quick Access to Settings
Recycle Time: 1.8-2.6 Seconds
Slow, High-Speed, 1st & 2nd Curtain Sync
Supplied with: AS-22 Speedlight Stand, SW-15H Nikon Diffusion Dome, SZ-4FL Fluorescent Filter, SZ-4TN Incandescent Filter, SS-5000 Soft Case, Accessory Pouch, User's Manual, Warranty
This speedlight is worth buying if you plan on doing a lot of professional shoots, or if you want to bring your photography to the next level.
GEEKOTO Flash Speedlite
Price: $59.99
This final speedlight is another great addition to your photography accessories.
The GEEKOTO Flash Speedlite has many features listed on Amazon, which include;
4G Wireless Control: Built-in 2.4G wireless system which utilizes i-TTL control and supports wireless remote-control trigger.
Flash Output and LCD Display: 8 levels to control the light exposure
Multiple Modes: Supports Manual flash mode, Stroboscopic flash mode, S1, S2 Light flashing mode, Multi flash mode
Compatibility: Compatible with Nikon DSLR cameras with standard hot shoe
Flexible Rotation
This speedlight is comparable to more expensive options.
As one reviewer writes, it "gets the job done".
Ultimately, this is the most important aspect of a speedlight. Rather than shopping by price, shop by what looks right to you.

Final Thoughts
Now you know all about speedlights! Remember that speedlights help create focused light that can be softened with an umbrella, but they are not always necessary.
Use your best judgement to decide when a speedlight is needed.
Use this information to help you pick a speedlight that is right for you and create perfect photographs.
Get out there and start using your speedlight!