Ever wondered if you could make a living from behind a lens and shutter? Whether you're an expert photographer or are merely in need of a change of pace, photography can be a great opportunity.
So, Is Photography a Good Career? Photography is a great career for anyone that wants the opportunity to be creative. There are many travel opportunities and photographers have an overall high job satisfaction.
Perhaps your nine-to-five is losing its appeal, you might have that diploma you don't know what to do with, or maybe your photography hobby is just getting out of hand, but whatever the reason, the thought crossed your mind that a change might be in order. So, what are the options?
Well, photography is a good career, but the real question remains: Is it the one for you? Here are a few things of note that should help you find the answer.
What are some of the specific career's photography offers?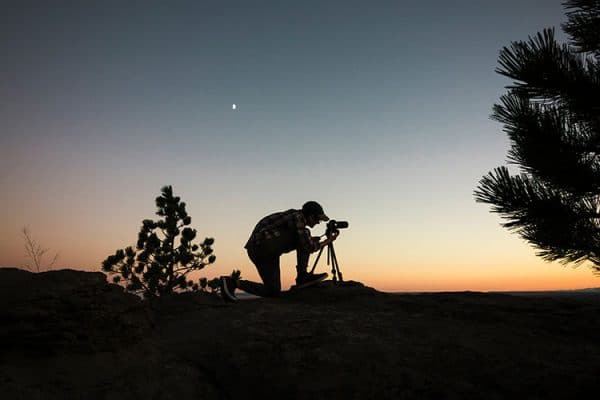 Photography is a broad field including a wide variety of job options from taking corporate headshots in a studio to stalking rare butterflies in the Amazon and everything in between. Depending on your personality and preferences, there just might be the perfect niche waiting for you.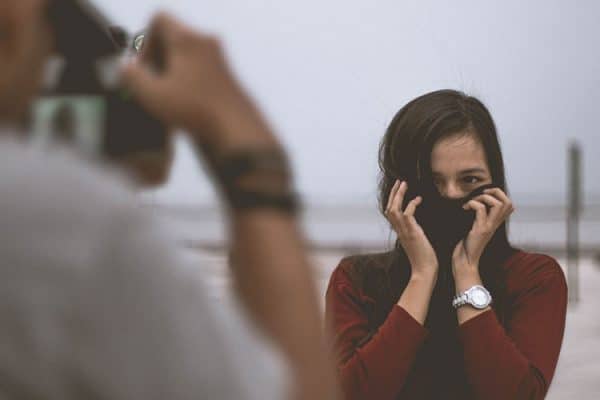 1.) Commercial Portrait Photographer
For the more structured person, becoming a commercial photographer might be just the thing. These are the folks who snap those great moments in life like weddings and the first day of kindergarten. Some are self-employed and work out of a studio. Others work for larger companies, which certainly makes tax time easier. As a bonus, many in this position don't need a degree in the field, just on the job training or are self-taught.
One note here is that this involves a good bit of face time and people skills, so if you are looking to hide behind a camera, keep this in mind. However, if big events and chatting with people about their dream photos are up your alley, this is definitely for you.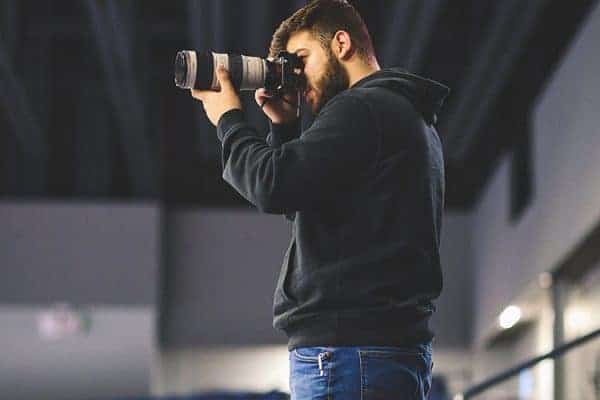 2.) Photojournalist
If you want to take an active role in telling the world what's up, have a cause to support, or are just extremely curious, photojournalism might be the right choice for you. One thing to note is that an associated degree might be required to snag this job, but it has great benefits possibly including travel and being the first to know what's happening.
If you are a decent writer in addition to having a love of photography this could be a match made in heaven. Multimedia journalism is on the rise and being a jack of all trades can be the ticket to get into some elite sectors in this industry.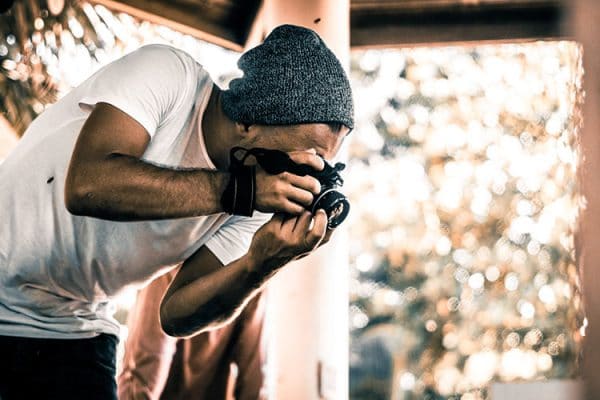 3.) Freelance Photographer
Here is the holy grail of being one's own boss – freelancing. This might mean you need a bit of business savvy, but the trade-off is making your own hours doing what you love. With freelancing, the sky's the limit as far as who, what, and where you shoot, as long as there's a market for it.
This is a bit of a catch-all for a number of photography jobs because many involve self-employment or contractual labor. This might mean nature photography you sell to magazines and online publications, or it could mean you market artistic photos to galleries. It could even include taking stock photos to be made available for purchase.
What are the Benefits of being a Professional Photographer?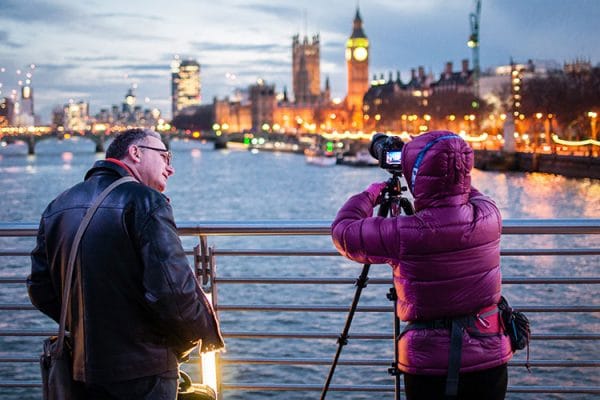 Top of the list for the benefits is versatility. As a photographer, you can customize your work experience. If you enjoy working for someone else and letting them handle the business side of things while you flex your creative muscles and collect a paycheck, there are options for you. If you are too much of a free spirit to be so tied down, you can go the freelance route and be as unscheduled as you like.
Another plus side is the constant demand. We live in a digital age where everyone wants their life and world cataloged. Marketing companies always need images of products, individuals want to remember the milestones in life in high definition, and art galleries are always on the hunt for the perfect shot.
Perhaps one of the unique things about a photography career in this age of high education requirements is that many jobs in this sector don't require a degree and the student loans that come with it. Typically, one's work speaks for itself, and the basics can be easily learned in a few classes or online tutorials.
Are there Downsides to a photography career?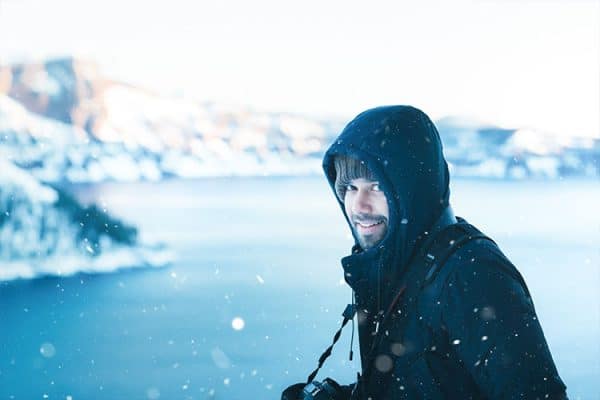 All that sounds great, but nothing is perfect, so what are the downsides?
First of all, to be successful as a photographer, some skill is required. It is definitely a creative career, and if creativity and artistic expression aren't in your wheelhouse, this might not be your favorite job. It's not hard to learn, and in most cases, dedication trumps talent, so don't get too discouraged but keep this in mind.
A second con is the cost of equipment. Cameras are delicate instruments, and the good ones aren't cheap. Lighting and studio set up might also be necessary if you decide to go the commercial route, though this isn't an issue if you are working for someone who owns the necessary gear.
Additionally, this can be one of those "it's who you know, not what you can do" sorts of careers. Networking is a big deal because many publications prefer to work with someone they know. References and friends in the business have to be cultivated from the get-go. We can't all be discovered as eccentric geniuses.
Finally, if you are looking into photography for the joys of being your own boss, the taxes are nothing to sneeze at. This isn't an issue specific to photography and plagues every freelancer, but it definitely deserves a mention. Some business research is certainly in order if contract type work is in your future.
A checklist for success in your career: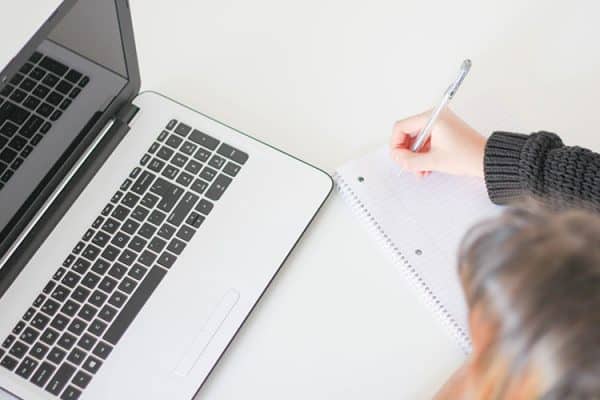 1.) Do your homework – This means checking everything from the world wide web to the library. Remember that the best resources are often people, so find a local camera shop or successful photographer and see of you can shadow them. Pick their brains, though maybe refrain from asking for trade secrets. Think self-employment taxes, conference recommendations, and the best books to read.
2.) Try it out – Guess what? If you want to try before you buy, camera and photo equipment rental is a thing. If you aren't fully sold on surviving on your pictorial skills, renting a high-end camera and seeing what your results are can be a good way to get a trial run. This way you haven't invested too much in something you are not going to follow through.
3.) Start Small – Don't quit your day job just yet, working evenings and weekends for a few months to build up a clientele or portfolio might be the best way to transition. Then, switching careers should be a smooth transition, and hopefully not too financially jarring.
4.) Take a Class – Many community colleges and arts centers offer a wide range of photography courses for reasonable prices. Taking a class can aid in honing skills and can help you figure out some technical issues. Also, professors are wonderful resources even after the class is over. Such classes are also available for the business side of things.
5.) Pick a Specialty – The variety of things and people to shoot is endless, and most photographers have a few they prefer. Maybe you are a nature guru and could spend all day snapping bird pics for industry magazines. Perhaps you love sports and could take photos of teams and events for the local paper. Maybe you think babies are the cutest and love capturing those adorable smiles.
6.) Build an online portfolio – The internet makes it easier than ever to sell yourself and your skills. Basic free website templates and platforms are easily available and even easier to use. Being able to send someone a link to showcase your talents is the easiest way to exhibit your work to potential clients.
Final considerations:
So, is photography your idea of a dream job? If it is, don't let some of the inherent obstacles hold you back. If it just doesn't seem like you, that's ok too, because getting into something and then discovering it is a bad fit is no fun for anyone.
If you are still on the fence, here are a few questions to ponder that might help you decide. If the answers to many of them are yes, then giving photography a go is likely a good idea.
Do you enjoy creative expression?
Is a flexible and personalized schedule high on your list of career priorities?
Are you self-motivated?
Are you ready for an adventurous career change?
Whether or not being the winner of the next National Geographic Photo Contest is on your bucket list, photography can be a fun and rewarding job that is achievable with a little determination and innovation.
Related Questions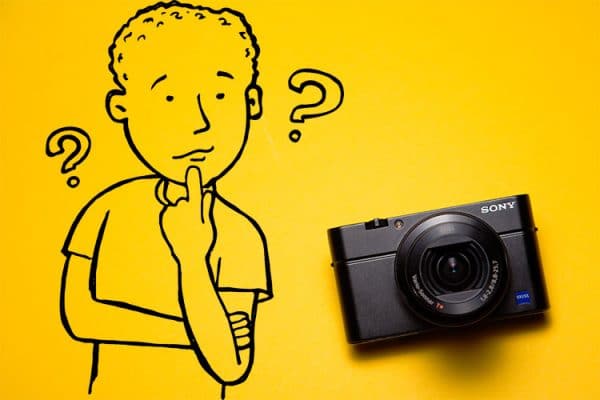 How much do photographers make? The amount of money that photographers make ranges anywhere from a beginning rate of $25 per hour to $500+ per hour. Some photographers charge per image, anywhere from $25 to $1500 each.
What kind of photography jobs are there? You can earn a living with just about any type of photography these days by selling your images online. The most common photography jobs available are Portrait Photographer, Commercial Photographer, News Photographer, and Freelance