Like any art form, photography allows you to express your unique vision of the world. More than that, it's a way to document events and preserve memories. If you are just starting out, I'd like to offer you a piece of advice I wish someone had given me: be patient with yourself! Learning to use your camera can seem daunting at first, but with a few good books and a bit of practice, you'll shoot photos in increasingly creative ways, harnessing the full potential of your equipment until your snapshots become works of art.
So, which is the best book to learn photography? Your camera's manual is the best place to begin, for only the manual will familiarize you with the particular functions and menu operations of your chosen camera equipment. But you don't need to know every function of your camera to begin taking pictures.
There is more to photography than understanding the operation of a camera. Photography is as much about composition and light as it is knowing how to set dials and push buttons. Everyone has a story to tell and you can tell it with the images you create. And remember, the best camera is always the one your hand!
Composition and Creativity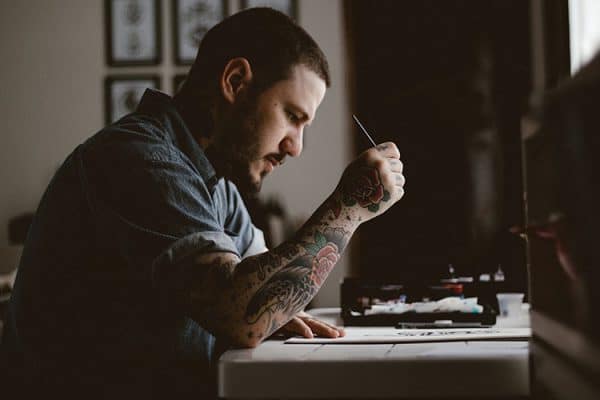 Take a good look around you: there is beauty everywhere. In fallen leaves, the reflection in your dog's eye, the edge of a building downtown with clouds drifting overhead. Learning to see is perhaps the most elusive element of good photography. The most accessible and comprehensive books on these principles have been written by photographer and teacher, Chris Orwig. One of the first books on composition I read was his Visual Poetry. Orwig does his best to teach you to see the essence of your subject, rather than just a smiling face or a bland landscape.  Learning to See Creatively is another favorite of mine, with so much inspiration you'll be out shooting before you know it.
But Do I Have to Read the Manual? It's So Boring!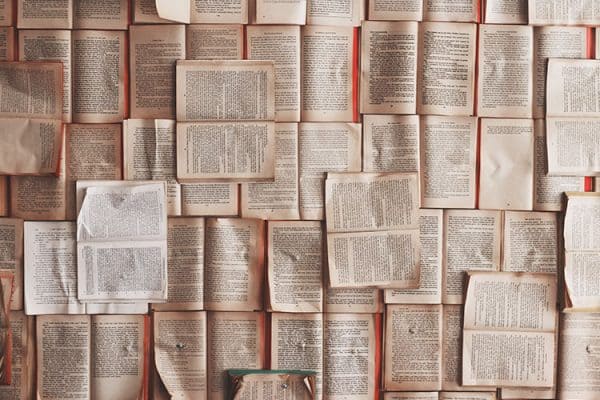 Your camera's manual is a great reference. It contains diagrams, menu functions, an index, and a troubleshooting guide. It's also very small and fits nicely in your camera bag. Don't leave home without it! But you can also find a plethora of video advice about your camera on YouTube.  Eugene at Digital Review is one of my go-to sources. He's funny, light hearted and explains things clearly. Eugene has reviewed so many cameras, I'll be surprised if he hasn't made a video about the very camera you're holding in your hands. Remember: as each camera functions slightly differently, you must read books and watch videos that pertain specifically to your equipment.  Author, David Bush, has written comprehensive camera manuals for many models. Enter his name into Amazon's search engine along with the name of your camera and see what turns up. I've also heard great things about Quick Pro Camera Guides. These are digital guides you can navigate with an app, so you can save more space in your camera bag for equipment.
What About a Comprehensive Conceptual Guide?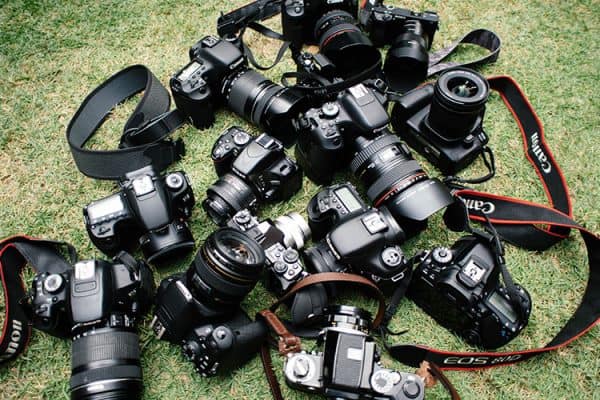 Once you've gained a basic understanding of your camera it's time to up your game a bit. A camera's ergonomics are specific to the model, but most cameras share the same functions.  A comprehensive guide can help you get the most out of those universal functions whether you own a Nikon, Canon, Sigma, Panasonic, or Sony. Pick up this little gem by Brian Black:
DSLR Photography for Beginners: Take 10 Times Better Pictures in 48 Hours or Less! Best Way to Learn Digital Photography, Master Your DSLR Camera & Improve Your Digital SLR Photography Skills This book is a nice blend of technical instruction and creative exploration. Schedule a photography-only weekend and bring it along. You'll spend happy hours deepening your understanding of photography and the hidden potential of your DSLR camera. The techniques you gain will increase your confidence and allow you greater control over the outcome of your photos, saving you hours of post-processing. Gather a group of beginners and explore the techniques you've learned together. You can help each other put the lessons in the book to good use. The best way to solidify a concept in your mind is to teach others. My small photography group has been meeting for almost ten years now and we have learned quite a bit from each other.
What are Some Good Books on Advanced Elements of Photography?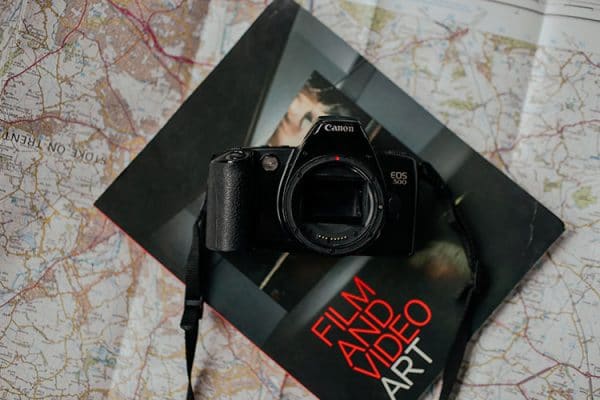 Once you understand the basic operation of your camera and begin to develop your unique vision, move on to concepts of framing, such as leading the eye and the rule of thirds. Then, read up on advanced techniques such as High Dynamic Range, Depth and Bokeh, Infrared Photography, or Stitching Panoramas. High Dynamic Range is that hyper-realistic style that makes a photo appear the way your eye would perceive it in real life, with shadows revealed evenly with the highlights. An HDR photo can appear painterly and stunning, or grungy and surreal, but one thing is for sure: it's fun to play with! The technique requires three shots at graduating exposures and, if you can pull it off, your photos will surprise you, your family, and your friends. The first book I read on High Dynamic Range still has a prominent space on my photography book shelf: High Dynamic Range by Ferrell McCollough. While this book is a bit outdated, it's beautifully presented, and I still find myself referring to it for a refresher course. Invest in a tripod and this book. You won't regret it.
There's Nothing Like Real World Experience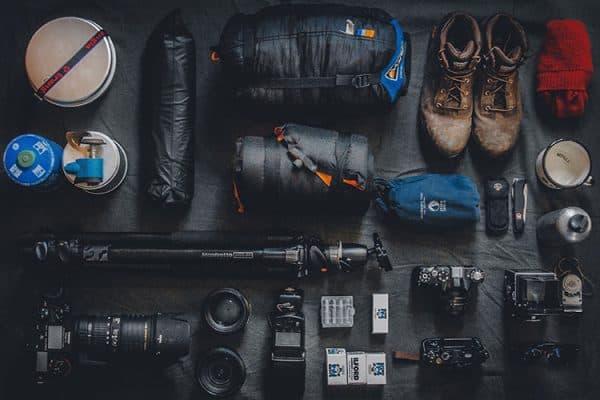 Some things you just can't read in a book. Sitting at home with your camera and a manual on your lap is a great place to start, but don't wait too long to get out and use it. Set the shoot mode to automatic if you must, but don't be intimidated by Aperture Priority, Shutter Priority, and full Manual Mode. With time, your camera will feel like an extension of you and you won't even have to look to change the settings. Your fingers will fly to the dials, the settings will fall into place, you'll release the shutter, and the beauty of your capture will be preserved forever. Family vacations, travel, fairs, and people take on new meaning when you walk around with a camera in your hand. You begin to evaluate every scene through a little rectangle, appreciating the beauty in the way light falls on an object, or the way a bird's wing grazes the water as it dips for a fish. With solid technical knowledge behind you, you'll never miss a moment. But you have to get out and expose yourself to life.
Related Questions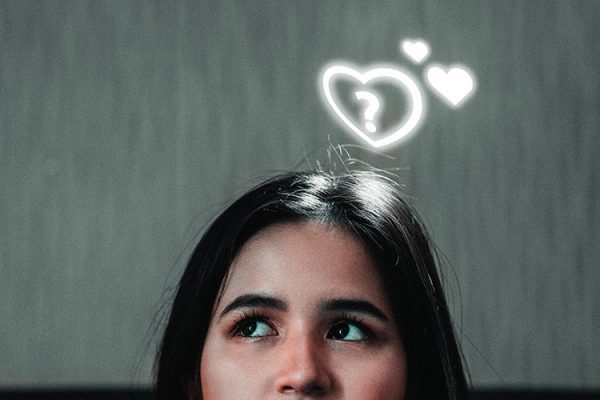 Can't I Just Learn My Camera by Trial and Error? Today's DSLR cameras are complicated machines. Not only will you miss the depth of your camera's potential by using this method, but you could inadvertently change a setting and have no idea how to change it back. In my early days as a photographer, this happened to me often. Hint: If this happens to you, you can reset the factory settings in the digital menu or set the shooting dial to automatic in an emergency. That being said, there's nothing wrong with playing around with your camera's settings. Look through the view finder and press the shutter button. Change the speed and the aperture and press it again. Turn up the ISO and see the grain. You will learn from your mistakes and your successes, but you will be limited by your understanding of the camera's capabilities. Modern digital cameras are so much more than the point and shoot things your parents had when you were a kid!
What Are the Best Books on Post Processing? After the photoshoot is over, you have hundreds, maybe thousands, of digital images to process. It can be a daunting task. For workflow, tagging, and sorting, try Zen of Post Production. For PhotoShop users, choose a Scott Kelby book like this one: PhotoShop Elements. You can't go wrong with anything by Kelby who has been a guru for photographers for decades. And don't forget: there are other post processing applications that are less expensive and pack plenty of power. Try OnOne's post processing series and all of their support videos as well. If you're on a budget, Gimp software is completely free and can handle most of your basic post processing needs.
What is the Best Book on Producing Video with a DSLR? Many photographers purchase a DSLR for photography and never realize that it can also capture high quality video. Harness your camera's full potential and capture the important events of your life as they unfold. Be the hero of the family reunion, the soccer game, the ballet production! Try Berry Andersson's The DSLR Filmmaker's Handbook . This book covers equipment, lighting, camera settings, and even sound. You'll learn about the best lenses to purchase, how to achieve professional visual effects, and post production editing.