It's been a long time coming, but the new Shuttertalk is now live!  With the site redesign, we not only refreshed the look of the site, but also took the opportunity to replace the backend software powering the site with updated, more feature-ful software that will keep us in good stead for some time to come.
First, a walk down memory lane.  Shuttertalk was launched in 2004, as a hub for digital photography news and reviews, and a key part of the site was the discussion forums.  From these roots it has steadily evolved, forming a tight community of photography enthusiasts, who have contributed interesting conversations, articles and reviews, that have become the backbone of the site.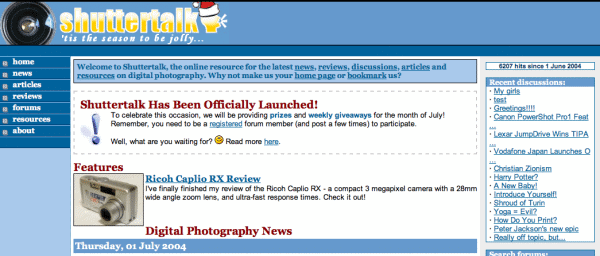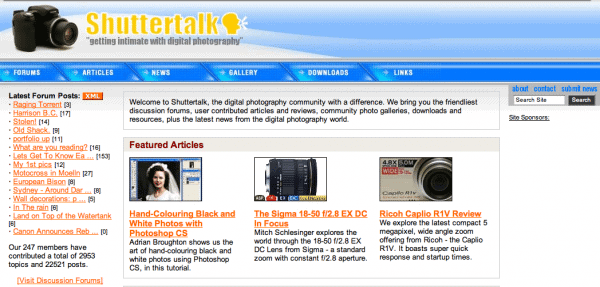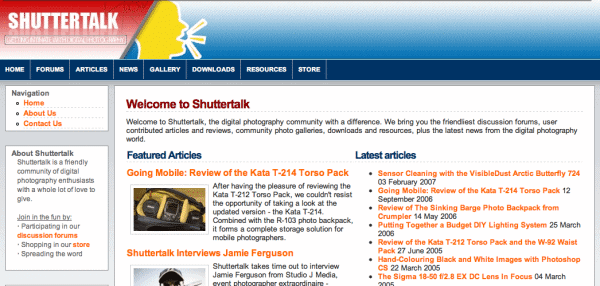 The 2006 header was actually designed as a collaborative effort from the site members.  Six years on, it is time again to refresh the way we look and do things.
So what's new?
The site structure has been streamlined to  news/articles, discussion forums and gallery.   Our new motto is "Learn, Talk, Share" and other superflous items such as the resources, downloads, store have been dropped.
Change to use best of breed content management software, meaning it will continue to be developed and updated actively with newer and better features over time.
Increased functionality throughout, including nifty features like iphone/mobile support in the forums.
As with all transitions, there may be some teething issues here and there but please don't hesitate to
contact us
 if you do encounter any difficulties.  Let us know your thoughts, both good and bad.
Thank you for your continued support, and as a community let's all look forward to better, more exciting things for Shuttertalk!